Glenney wins Heat 2 in Tassie after Evans slip-up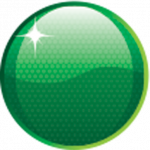 Eli Evans won the round but it was Steve Glenney who took out Heat 2 of Subaru Rally Tasmania after the former's off-road excursion.
CAMS Australian Rally Championship leader Evans had dominated Heat 1 but was immediately on the back foot on the final day in Tasmania when he overshot a corner on the first stage of the morning.
He lost five minutes with the Tankformers Skoda Fabia R5 unable to be restarted, before being issued an infringement notice from the Clerk of Course for receiving assistance on a special stage and excluded from the stage.
Evans appealed the infringement post-event and it was withdrawn.
Having won four of the day's six stages, and finished a close second in the final stage, he therefore managed to salvage second in Heat 2 and win Round 4 overall.
Glenney and Andy Sarandis recovered from a crash and lowly finish in Heat 1 to bank solid points with victory in Heat 2 in the Contel Communications Subaru WRX STI.
They beat Evans by over two minutes despite a 2:10s penalty for a late check-in, including a win in the final stage of the event.
Adrian Coppin (Innate Motorsport and Events Skoda Fabia R5) narrowly beat Molly Taylor (Subaru do Motorsport Subaru WRX STI) to third for the heat.
Taylor admitted to taking a conservative approach to the day.
"In the tricky stuff we were just making sure we were leaving a bit up our sleeve," she said.
"We probably could have gone harder in a lot of the stages and this afternoon it was getting a bit close with Adrian so we definitely pushed a bit more but we were trying to be a bit sensible too.
"We didn't want to go and try and be a hero and make a mistake."
Harry Bates (Toyota Genuine Parts Toyota Yaris AP4) won the opening stage of the day but went on to suffer a broken driveshaft and finish the heat in 12th.
Evans extended his championship lead over the course of the event, with the Adelaide Hills Rally next on the calendar on September 21-23.
Results: Heat 2, Subaru Rally Tasmania (Top 10)
| | | | |
| --- | --- | --- | --- |
| Pos | Driver/Co-driver | Car | Time/Gap |
| 1 | GLENNEY/SARANDIS | Subaru Impreza WRX STI | 1:14:29.9 |
| 2 | E.EVANS/SEARCY | Skoda Fabia R5 | +02:06.0 |
| 3 | COPPIN/FEAVER | Skoda Fabia R5 | +02:32.1 |
| 4 | M.TAYLOR/READ | Subaru Impreza WRX STI | +02:40.3 |
| 5 | L.BATES/MOSCATT | Toyota Corolla S2000 | +03:47.5 |
| 6 | M.WALKEM/S.WALKEM | Peugeot 208 AP4 | +06:32.3 |
| 7 | BUTCHER/CLARKE | Subaru Impreza WRX STI | +08:04.3 |
| 8 | ANEAR/MAGUIRE | Subaru Impreza WRX STI | +14:56.1 |
| 9 | KAPLAN/PENNEY | Nissan 370Z | +15:35.1 |
| 10 | B.HAYES/C.HAYES | Holden Commodore SS | +31:21.2 |
Championship points: After Round 4 (Top 10)
| | | |
| --- | --- | --- |
| Pos | Driver | Pts |
| 1 | Eli EVANS | 290 |
| 2 | Steve GLENNEY | 239 |
| 3 | Harry BATES | 206 |
| 4 | Molly TAYLOR | 200 |
| 5 | Adrian COPPIN | 189 |
| 6 | Lewis BATES | 130 |
| 7 | Adam KAPLAN | 108 |
| 8 | Glen RAYMOND | 80 |
| =9 | Haowen CHU | 76 |
| =9 | Brad MARKOVIC | 76 |