Longhurst to enter outright B12Hr car for Brabham, Seton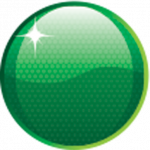 Former Australian Touring Car ace Tony Longhurst has committed to entering an outright GT3 car in next year's Liqui-Moly Bathurst 12 Hour for Matt Brabham and Aaron Seton.
Longhurst, a two-time Supercheap Auto Bathurst 1000 winner, said he was looking at building a relationship with a competitive manufacturer as soon as possible and to create a team around Brabham and Seton and potentially a high-profile star linked with the marque.
The commitment comes after the unprecedented move to switch Brabham out of Team 18 for this year's Pirtek Enduro Cup in favour of retired veteran Jason Bright.
Longhurst teamed with the two young Australians to win Class C in The Boat Works BMW GT4 earlier this year and became a personal sponsor of both drivers the following week.
"Like many, I was somewhat dumbfounded by the decision to replace Matt in the Supercar, but that's someone else's decision," Longhurst told Speedcafe.com.
"Matt Brabham and Aaron Seton are two of the best young talents that we currently have in Australia and we need to be nurturing that.
"I am not sure whether we will buy or lease a car or what brand it will be, but we have a little bit of time and I am sure we will spark a bit of interest now that we have committed.
"These two kids were faultless for us at Bathurst earlier this year and they deserve a shot in an outright car.
"Matt did a full customer ride day for us at Queensland Raceway on Wednesday and is one of the most mature and sponsor-friendly young men I have worked with in 40-odd years in the business.
"He has also proven time and time again that he is a hell of a driver."
Brabham made his GT3 debut in a Mercedes AMG-GT3 in the Portland round of the Pirelli World Challenge in Oregon earlier this month and was competitive before an accident from his team-mate ended the day.
He said he was 'humbled' by Longhurst's commitment in what had been one of the more difficult weeks of his career.
"It is has certainly been a week of highs and lows, but you just have to push on," said Brabham.
"The support I have received has been humbling and for Tony to announce this commitment to myself and Aaron for next year's Bathurst 12 Hour is terrific.
"This year's 12 Hour was one of the most enjoyable events I have been a part of and this deal for next year really gives us something to work towards. It will be terrific to team up again with Aaron who I rate highly as a driver and a person.
"I enjoyed my GT3 debut in the DeVilbiss Mercedes-AMG at Portland and driving one of those cars at Bathurst will be a blast."
Seton, who works at DJR Team Penske, is currently driving a Mustang successfully in the burgeoning Performax TA2 Muscle Car Series.
"What Tony is doing for myself and Matt cannot be underestimated," said Seton.
"He has taken a real interest in our careers and is putting his money where his mouth is in many respects.
"We could not have been happier to be a part of a program that sent Tony off a winner at the 12 Hour and to be heading back there with an outright team he is putting together is very cool.
"Bring on the 12 Hour I say."
The 2019 Liqui-Moly Bathurst 12 Hour will be held from January 31-February 3.