Win a pair of Will Power's Indy 500 gloves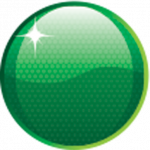 Speedcafe.com has teamed with Australian Indianapolis 500 champion Will Power to offer a 'money can't buy' prize.
As part of the re-launch of Speedcafe.com's classifieds section, a signed pair of Power's gloves and a personally-autographed victory photograph from the Indy 500 will be up for grabs.
The gloves were worn during practice and qualifying for the 2018 Indy 500 and the image will be personally signed with any message the lucky winner desires.
Power's actual race gloves, boots, helmet and suit were snapped up by team owner Roger Penske who has put them on permanent display at the team's Hall of Fame in North Carolina.
The gloves on offer are the next best thing available from one of the greatest weeks in Australian motorsport.
The competition is the perfect promotion to help re-launch Speedcafe Classifieds, which will quickly establish itself as one of the best trading posts for anything motoring or motorsport related and that remains free for the fans.
To enter, simply click on the link below and register your details.
"To win the Indy 500 was one of the greatest days of my life," said Power.
"The amount of support I had from Australia and around the world was just incredible.
"Speedcafe.com has always been a fantastic supporter of mine and all Australian and Kiwi drivers racing internationally and it is great we can work with the Speedcafe.com team to create this unique competition.
"The gloves are as real as it gets and were personally used by me in the month of May this year. I will also personally sign an image from the Indy 500 celebrations with any personal message the winner might want."
Speedcafe.com General Manager, Justin Murray, believes the pair of Power gloves is one of the best prizes ever offered in the history of Speedcafe.com.
"Will winning the Indy 500 was one of the great moments in Australian sport, not just motorsport," said Murray.
"To have Daniel Ricciardo win in Monaco the same weekend was just an amazing double.
"For Will to offer a pair of gloves he wore in the lead-up to the race victory is incredible and something we are delighted to offer our readers.
"Speedcafe.com is proud to produce a product that can provide coverage for young drivers both nationally and internationally and to form long-term relationships as their careers progress.
"We are delighted that Will has elected to recognise the fans through this activity on Speedcafe.com and to help us re-launch our popular classifieds section."
CLICK HERE to enter.