Wakefield Park appoints new operations manager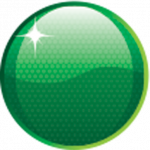 Benalla Auto Club has appointed Dean Chapman as the new Operations Manager of Goulburn's Wakefield Park Raceway.
Raised in Canberra, Chapman was initially an automotive apprentice who has since worked with a number of motor racing teams in South East Asia.
His most recently role was as Chief Operations Officer at West Race Cars' Bangkok production plant.
"I feel that in the future I can make a difference with Wakefield Park through my knowledge of tracks around the world and knowing what it's like to be a competitor or spectator," said Chapman.
"As a local who has frequently used Wakefield Park, I look forward to being a part of it each day and not just on weekends and I'm keen to hear from fellow racers, spectators and staff of the track to discuss how we can further improve the venue and enhance their racing experience.
"Listening to what the competitors and spectators want will be at the forefront of any decision to what improvements are made.
"I'd like to update some parts of the facility but I'm also keen to hear ideas from the motorsport community. It's about minimising the administrative burden of racing so we can spend more time on the important stuff.
"For most of the competitors at Wakefield Park, racing is a hobby not a job – so it's all about ensuring the experience remains fun, challenging and worthwhile."
Wakefield Park is a key venue for state motor racing in New South Wales and hosted the Australian Superbike Championship in mid-March.