Rally Australia set to learn 2019 future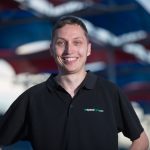 Rally Australia organisers are expected to learn if the event will secure a new deal to remain on the 2019 World Rally Championship calendar next month.
The Coffs Harbour event secured a new one-year contract from the WRC Promoter to host the final round of this year's championship from November 15-18.
A new agreement arrived following the culmination of a three-year deal at the end of last year, although the event's future beyond 2018 is yet to be secured.
Australia has hosted a round of the WRC annually from 1989-2006, before briefly alternating with New Zealand, ahead of a full-time return from 2013 in Coffs Harbour.
Discussions regarding the 2019 calendar are already underway with reports suggesting the schedule will expand from 13 to 14 rallies next year, with Japan and Chile regarded as likely candidates.
A return to Japan could prove beneficial for Australia and for teams from a logistical aspect if the events were placed consecutively in the calendar.
Rally Australia chairman Ben Rainsford has told Speedcafe.com that he expects to learn what the WRC has in store for the event in August, but suspects it may no longer host the final round.
The event has been boosted by support from the New South Wales government which has committed to funding until 2020.
"We will know most likely during the month of August," Rainsford told Speedcafe.com.
"I'm not sure it will be the last round again as there is a fair bit of pressure to return to Europe.
"We would be happy if we wrapped another a three-year deal but at this stage they're (WRC) not keen on doing three-year deals, although I expect that for Kenya (which is set to return to the calendar from 2020)."
While last year's event was regarded as its best edition since moving to Coffs Harbour, teams have criticised the rally for its lack of spectators.
This has been acknowledged with the event announcing a major route change for 2018, featuring 16 new stages alongside an extra run of the super special stage at the spectator friendly Raleigh Raceway.
Rainsford is adamant the event will remain located at Coffs Harbour but revealed locations nearer Sydney for stages have been investigated for 2019.
"We have scoped out a couple of sites in Sydney to run a day (of the event)," he added.
"There is some potential there but it won't happen for this year. The closer you get to the CBD the harder it is to close roads."