Rotax Max Finals berth on offer at Race of Stars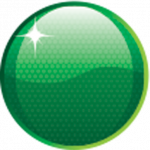 The winner of the DD2 class at this year's Race of Stars event will be offered a place in the Rotax Max Challenge Grand Finals for the first time.
The Rotax Max Challenge Grand Finals, to be held this year in Brazil, pits the best Rotax racers from more than 50 nations against each other.
The prize, which has been facilitated by BRP-Rotax and its Australian importer International Karting Distributors (IKD), represents another international component to the now-traditional Vodafone Gold Coast 600 lead-up event.
"The Race of Stars is undoubtedly Australia's highest profile stand alone event," said IKD Managing Director Ian Black.
"It's great that we can add another international element with the Rotax DD2 class and link it to the Rotax Max Challenge Grand Finals.
"Normally, an opportunity like this is only available across the entire Series here in Australia and it will be the final qualifying ticket available in the world.
"I'm confident that the DD2 Class will produce some sensational racing."
Event Manager Lee Hanatschek added, "Over the past five years, the international element of the Race of Stars has been significant, this new prize further compliments the event.
"Places on the grid at the Rotax Max Challenge Grand Finals are extremely limited and can't be bought, they have to be earned.
"To have such a prestigious prize for the winner of the DD2 class is fantastic for the event and we look forward to welcoming drivers from wide and far to battle for it."
A minimum combined weight (driver plus kart) of 177kg will apply to the class at the Race of Stars in a bid to attract both regular DD2 and DD2 Masters Classes.
Invitations will be made to the top 10 in the Rotax Pro Tour standings for the DD2 and DD2 Masters Classes, as well as front-runners in the New Zealand Rotax classes and selected other drivers.
Race of Stars takes place at the Gold Coast's Xtreme Karting Complex from October 11-13.