POLL: Should Supercars switch to a Summer Series?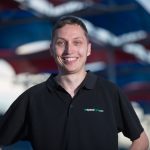 Supercars could be set for a drastic calendar change in the future following the news a summer series concept is understood to be under consideration.
Speedcafe.com revealed last week that the category is considering the possibility of switching to a calendar that could begin in September and culminate in May the following year.
Speculation of the investigation was rife among teams and series partners with the idea understood to be targeted for a possible 2020 introduction if approved by the Supercars Commission.
The new proposal would provide racing during the Australian summer and an off season during the winter months, instead of the current season that runs from late February to the end of November.
A campaign split over two calendar years is already utilised by the FIA Formula E Championship, the FIA World Endurance Championship and several series in New Zealand.
If adopted it would see the championship largely avoid running up against the AFL and NRL football codes, which prove popular among the Supercar fan demographic. It would, however, compete with cricket.
While the former would be seen as a positive, there are obvious hurdles to overcome particularly during its transition year that could see large gaps in between events.
It would also require careful planning with circuits, teams, promoters and television networks.
However, if managed correctly there could be benefits for the series with extra exposure over the summer months.
While this is purely a concept at this stage, this week's Pirtek Poll wants to know your opinion on the idea.
Should Supercars switch to a Summer Series?
Cast your vote below.