Newgarden on pole in changeable weather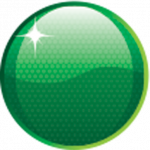 Josef Newgarden has qualified on pole for the Honda Indy Toronto after mastering the wet-dry conditions in Exhibition Place.
Newgarden denied Friday pace-setter Scott Dixon top spot on the starting grid, while Simon Pagenaud and Will Power made for a Team Penske one-three-four.
Rain left the Toronto streets wet for the start of qualifying but the circuit had dried enough by the time Round 2 took place that Dixon broke the outright lap record with a 58.5546s.
Sprinkling rain for the Firestone Fast Six saw the pace fall away again, with Newgarden taking the #1 Team Penske Chevrolet to the top with a 59.4956s at the very end.
Dixon was 0.1964s slower after a moment on a wet patch in the #9 Chip Ganassi Racing Honda.
"I'm a bit disappointed at myself for not putting the PNC Bank car on pole position," said Dixon.
"I feel bad for my team as well, as they gave me a car capable of doing it. I made a mistake in Turn 5 and that cost me a few tenths.
"All in all, it's not terrible starting on the front row, but when you know you had one and then let it get away, it hurts a little bit."
Behind the Row 2 Team Penske lockout of Pagenaud (#22 Chevrolet) and Power (#12 Chevrolet) is a Row 3 Andretti Autosport lockout of Alexander Rossi (#27 Honda) and Ryan Hunter-Reay (#28 Honda).
Takuma Sato (#30 Rahal Letterman Lanigan Honda), Jordan King (#20 Ed Carpenter Racing Chevrolet), James Hinchcliffe (#5 Schmidt Peterson Honda), and Robert Wickens (#6 Schmidt Peterson Honda), rounded out the top 10.
Conor Daly, who is driving the #88 Harding Racing Chevrolet in place of Gabby Chaves what the team says is a trial for a potential second car in 2019, ended up 11th.
Other notables were Marco Andretti (#98 Andretti-Herta w/ Curb-Agajanian Honda) in 14th and Sebastien Bourdais (#18 DCR w/ Vasser-Sullivan Honda) in 17th.
The 12th race of the Verizon IndyCar Series, to be run over 85 laps, starts at 0535 AEST.
Highlights: Qualifying
Starting grid: Toronto
| | | | | | |
| --- | --- | --- | --- | --- | --- |
| Pos | Num | Driver | C/E/T | Time | Session |
| 1 | 1 | Josef Newgarden | D/C/F | 59.4956 | Fast Six |
| 2 | 9 | Scott Dixon | D/H/F | 59.6920 | Fast Six |
| 3 | 22 | Simon Pagenaud | D/C/F | 59.7630 | Fast Six |
| 4 | 12 | Will Power | D/C/F | 59.8818 | Fast Six |
| 5 | 27 | Alexander Rossi | D/H/F | 1:00.6273 | Fast Six |
| 6 | 28 | Ryan Hunter-Reay | D/H/F | 1:00.6615 | Fast Six |
| 7 | 30 | Takuma Sato | D/H/F | 59.0712 | Round 2 / Top 12 |
| 8 | 20 | Jordan King (R) | D/C/F | 59.0862 | Round 2 / Top 12 |
| 9 | 5 | James Hinchcliffe | D/H/F | 59.1581 | Round 2 / Top 12 |
| 10 | 6 | Robert Wickens (R) | D/H/F | 59.1705 | Round 2 / Top 12 |
| 11 | 88 | Conor Daly | D/C/F | 59.3133 | Round 2 / Top 12 |
| 12 | 4 | Matheus Leist (R) | D/C/F | 59.4528 | Round 2 / Top 12 |
| 13 | 15 | Graham Rahal | D/H/F | 1:14.7769 | Round 1 / Group 1 |
| 14 | 98 | Marco Andretti | D/H/F | 1:00.1721 | Round 1 / Group 2 |
| 15 | 14 | Tony Kanaan | D/C/F | 1:14.9691 | Round 1 / Group 1 |
| 16 | 21 | Spencer Pigot | D/C/F | 1:00.1838 | Round 1 / Group 2 |
| 17 | 18 | Sebastien Bourdais | D/H/F | 1:15.1429 | Round 1 / Group 1 |
| 18 | 59 | Max Chilton | D/C/F | 1:00.2694 | Round 1 / Group 2 |
| 19 | 32 | Rene Binder (R) | D/C/F | 1:15.8928 | Round 1 / Group 1 |
| 20 | 23 | Charlie Kimball | D/C/F | 1:00.4313 | Round 1 / Group 2 |
| 21 | 10 | Ed Jones | D/H/F | No Time | Round 1 / Group 1 |
| 22 | 26 | Zach Veach (R) | D/H/F | 1:00.5564 | Round 1 / Group 2 |
| 23 | 19 | Zachary Claman DeMelo (R) | D/H/F | 1:00.6416 | Round 1 / Group 2 |
(C)hassis: D=Dallara | (E)ngine: C=Chevy, H=Honda | (T)yre: F=Firestone