Vale Carole Corness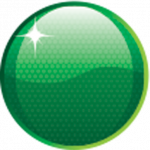 One of the female pioneers of Australian motorsport, Carole Corness, has passed away in Brisbane after a battle with dementia.
Corness raced a variety of vehicles and was the partner of 1981 Bathurst winner John French for 13 years before her passing yesterday at age 75.
Corness made her Hardie Ferodo 500 debut at Bathurst in 1969 with Ann Thomson in a Morris Cooper S, qualifying 47th in a field of 63 before retiring on lap 83 of 130.
The pair was among a record six female drivers in the field.
The following year Corness paired with Gloria Taylor in a Ford Escort, qualifying 60th and finished 42nd.
Before 1969 there had only been half a dozen females who had competed in The Great Race and as of 2017 Corness was one of only 33 females to have tackled the endurance classic at Mount Panorama.
Born Carole Palmer, she was working as a medical receptionist in Brisbane when she bought an ex-John French Sprite in 1965 and a couple of years later she married doctor and racer Iain Corness.
The pair became the only husband and wife works team in the world when they drove for the Leyland factory team.
"I had been mad on cars since high school," Corness was quoted as saying in Racing Car News in 1969.
"My dream car at the time was a white MGA. I went to my first race meeting in 1963 and joined the MG Car Club.
"I learned a lot about driving in motokhanas. I bought the ex John French Sprite In 1965 and plunged straight into motor racing."
French's 1981 Bathurst team-mate Dick Johnson and his wife Jill were long-time friends with Corness, having first met her through the MG Car Club in the 1960s.
"Carole was a lovely person. She became involved in racing early and was always a part of the scene," said Johnson, a five-time Australian touring car champion.
"She went pretty good as a driver.
"She will certainly be missed by all of us and her family."
Speedcafe.com extends its condolences to John French and to Corness' family and friends.
Funeral details:
A service for Carole Corness will be held at BIS (Brisbane Independent School) at 2pm on Saturday, July 21. BIS is located at is 2447 Moggill Road Pinjarra Hills, Brisbane. The service will be followed by afternoon tea.