SST returns to Texas for night-time spectacular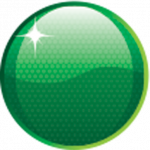 The Speed Energy Stadium Super Trucks Series moves on to Texas this weekend for a spectacular night race on a figure-eight 'roval'.
The trucks will soar over each other when the track crosses itself by way of a 20-metre jump and also leap over the pit wall with the IndyCar pit lane forming part of the SST track.
Matt Brabham leads the series by 48 points with two race wins to his name this campaign, while only another 51 points separate second from fifth.
Gavin Harlien sits second having won the opening race a week earlier in Detroit, while Arie Luyendyk Jnr took out Race 2.
Brabham will this weekend be carrying the dedication "In Loving Memory of Jared Black" to honour Texas school student Jared Black, who was killed in last month's Santa Fe High School shooting.
Black was the step-son of Preston Rentals staff member Travis Stanich, the same organisation for which Brabham is an ambassador.
"It is a very small way to let Jared's family know that we are thinking about them and for us to acknowledge the Preston Rentals 'family' which has been saddened by this senseless loss," said Brabham.
"Hopefully we can get the job done for Jared this weekend."
The SST Qualifying Race starts on Sunday at 0815 AEST before the Off Road Rumble follows the Verizon IndyCar Series race later in the day.
VIDEO: Brabham previews Texas