Busch moves Larson aside to win in Bristol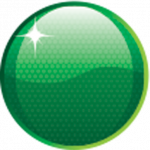 Kyle Busch has taken his second Monster Energy NASCAR Cup Series win in a row after executing a tidy bump and run on Kyle Larson in the final stages of a rain-delayed race at Bristol.
Having been runner-up three times and third once from Rounds 3 to 6, Kyle Busch won in Texas and has now edged Larson by 0.628s in the Food City 500, while Jimmie Johnson (#48 Hendrick Motorsports Chevrolet) recorded a season-best third place.
Larson (#42 Chip Ganassi Racing Chevrolet) led when the race was suspended on Sunday due to rain with 204 of 500 laps completed, and held that position for another 39 laps.
Brad Keselowski gave Larson a nudge and moved him up the race track to take over top spot on Lap 244, a manoeuvre which yielded a second stage win of the race for the #2 Team Penske Ford driver.
Denny Hamlin (#11 Joe Gibbs Racing Toyota) moved past Keselowski into first position when the final stage began but pitted two laps later with a suspected loose wheel.
Larson reclaimed the lead from Keselowski on Lap 293 but lost it on Lap 324 when he came down on Ryan Newman's #31 Richard Childress Racing Chevrolet and was spun, triggering a Caution.
That handed the lead to Kyle Busch (#18 Joe Gibbs Racing Toyota), from Keselowski and Larson, before they pitted under Caution when Reed Sorenson (#55 Premium Motorsports Chevrolet) hit the wall on Lap 353.
Daniel Suarez (#19 Joe Gibbs Racing Toyota) stayed out and led briefly before Keselowski marched back in front, then Darrell Wallace Jnr (#43 Richard Petty Motorsports Chevrolet) took over on Lap 375.
Kyle Busch and Larson soon climbed back to first and second respectively before a Caution for rain on Lap 391.
On Lap 439, Larson made the pass and pulled away until Keselowski, by now a lap down due to a reported tyre issue, hit the wall at Turn 2 on Lap 471.
Larson continued to head the field out of the pits while Kyle Busch passed Ricky Stenhouse Jnr (#17 Roush Fenway Racing Ford) for second on Lap 485.
With just over five laps remaining, Larson was on the wrong end of a bump and run yet again and Kyle Busch went on to take his second win in a row at Bristol.
Stenhouse Jnr ended up fourth, from Alex Bowman (#88 Hendrick Motorsports Chevrolet), Aric Almirola (#10 Stewart-Haas Racing Ford), Kevin Harvick (#4 Stewart-Haas Racing Ford), Clint Bowyer (#14 Stewart-Haas Racing Ford), Joey Logano (#22 Team Penske Ford), and Newman.
Kyle Busch continues to lead the series, which continues this weekend with the Toyota Owners 400 at Richmond Raceway (April 20-21 local time).
Race highlights
Results: Food City 500, Bristol Motor Speedway
| | | | | | | |
| --- | --- | --- | --- | --- | --- | --- |
| Pos | Num | Driver | Make | Laps | Led | Status |
| 1 | 18 | Kyle Busch | Toyota | 500 | 117 | Running |
| 2 | 42 | Kyle Larson | Chevrolet | 500 | 200 | Running |
| 3 | 48 | Jimmie Johnson | Chevrolet | 500 | 0 | Running |
| 4 | 17 | Ricky Stenhouse Jnr | Ford | 500 | 0 | Running |
| 5 | 88 | Alex Bowman | Chevrolet | 500 | 0 | Running |
| 6 | 10 | Aric Almirola | Ford | 500 | 0 | Running |
| 7 | 4 | Kevin Harvick | Ford | 500 | 0 | Running |
| 8 | 14 | Clint Bowyer | Ford | 500 | 0 | Running |
| 9 | 22 | Joey Logano | Ford | 500 | 1 | Running |
| 10 | 31 | Ryan Newman | Chevrolet | 500 | 0 | Running |
| 11 | 19 | Daniel Suarez | Toyota | 500 | 5 | Running |
| 12 | 38 | David Ragan | Ford | 500 | 0 | Running |
| 13 | 21 | Paul Menard | Ford | 499 | 0 | Running |
| 14 | 11 | Denny Hamlin | Toyota | 499 | 4 | Running |
| 15 | 3 | Austin Dillon | Chevrolet | 499 | 0 | Running |
| 16 | 43 | Darrell Wallace Jnr | Chevrolet | 499 | 6 | Running |
| 17 | 47 | AJ Allmendinger | Chevrolet | 499 | 0 | Running |
| 18 | 24 | William Byron | Chevrolet | 498 | 0 | Running |
| 19 | 1 | Jamie McMurray | Chevrolet | 498 | 0 | Running |
| 20 | 00 | Landon Cassill | Chevrolet | 498 | 0 | Running |
| 21 | 32 | Matt DiBenedetto | Ford | 497 | 0 | Running |
| 22 | 41 | Kurt Busch | Ford | 496 | 0 | Running |
| 23 | 2 | Brad Keselowski | Ford | 495 | 67 | Running |
| 24 | 6 | Trevor Bayne | Ford | 495 | 0 | Running |
| 25 | 72 | Corey LaJoie | Chevrolet | 494 | 0 | Running |
| 26 | 20 | Erik Jones | Toyota | 494 | 0 | Running |
| 27 | 96 | DJ Kennington | Toyota | 482 | 0 | Running |
| 28 | 13 | Ty Dillon | Chevrolet | 475 | 0 | Running |
| 29 | 9 | Chase Elliott | Chevrolet | 473 | 0 | Running |
| 30 | 78 | Martin Truex Jnr | Toyota | 458 | 0 | Crash |
| 31 | 23 | Gray Gaulding | Toyota | 448 | 0 | Running |
| 32 | 55 | Reed Sorenson | Chevrolet | 342 | 0 | Crash |
| 33 | 66 | Chad Finchum | Toyota | 335 | 0 | Crash |
| 34 | 95 | Kasey Kahne | Chevrolet | 236 | 0 | Steering |
| 35 | 12 | Ryan Blaney | Ford | 117 | 100 | Crash |
| 36 | 37 | Chris Buescher | Chevrolet | 116 | 0 | Crash |
| 37 | 51 | Harrison Rhodes | Toyota | 115 | 0 | Crash |
| 38 | 34 | Michael McDowell | Ford | 9 | 0 | Crash |
| 39 | 15 | Ross Chastain | Chevrolet | 3 | 0 | Crash |
Standings
| | | | | | | |
| --- | --- | --- | --- | --- | --- | --- |
| Pos | Driver | Pts | Gap | Starts | Wins | Pl'off pts |
| 1 | Kyle Busch | 365 | | 8 | 2 | 12 |
| 2 | Joey Logano | 306 | -59 | 8 | 0 | 0 |
| 3 | Kevin Harvick | 290 | -75 | 8 | 3 | 12 |
| 4 | Clint Bowyer | 286 | -79 | 8 | 1 | 5 |
| 5 | Brad Keselowski | 271 | -94 | 8 | 0 | 3 |
| 6 | Ryan Blaney | 267 | -98 | 8 | 0 | 2 |
| 7 | Martin Truex Jnr | 257 | -108 | 8 | 1 | 7 |
| 8 | Denny Hamlin | 252 | -113 | 8 | 0 | 1 |
| 9 | Kyle Larson | 249 | -116 | 8 | 0 | 0 |
| 10 | Kurt Busch | 241 | -124 | 8 | 0 | 2 |
| 11 | Aric Almirola | 211 | -154 | 8 | 0 | 0 |
| 12 | Erik Jones | 209 | -156 | 8 | 0 | 0 |
| 13 | Alex Bowman | 190 | -175 | 8 | 0 | 0 |
| 14 | Austin Dillon | 183 | -182 | 8 | 1 | 5 |
| 15 | Ryan Newman | 181 | -184 | 8 | 0 | 0 |
| 16 | Paul Menard | 170 | -195 | 8 | 0 | 0 |
| 17 | Jimmie Johnson | 169 | -196 | 8 | 0 | 0 |
| 18 | Ricky Stenhouse Jnr | 162 | -203 | 8 | 0 | 0 |
| 19 | William Byron | 154 | -211 | 8 | 0 | 0 |
| 20 | AJ Allmendinger | 150 | -215 | 8 | 0 | 0 |
| 21 | Darrell Wallace Jnr | 148 | -217 | 8 | 0 | 0 |
| 22 | Jamie McMurray | 140 | -225 | 8 | 0 | 0 |
| 23 | Chase Elliott | 136 | -229 | 8 | 0 | 0 |
| 24 | Daniel Suarez | 134 | -231 | 8 | 0 | 0 |
| 25 | Chris Buescher | 119 | -246 | 8 | 0 | 0 |
| 26 | David Ragan | 117 | -248 | 8 | 0 | 0 |
| 27 | Michael McDowell | 115 | -250 | 8 | 0 | 0 |
| 28 | Trevor Bayne | 110 | -255 | 8 | 0 | 0 |
| 29 | Kasey Kahne | 101 | -264 | 8 | 0 | 0 |
| 30 | Ty Dillon | 95 | -270 | 8 | 0 | 0 |
| 31 | Matt DiBenedetto | 91 | -274 | 8 | 0 | 0 |
| 32 | Cole Whitt | 55 | -310 | 5 | 0 | 0 |
| 33 | Gray Gaulding | 54 | -311 | 8 | 0 | 0 |
| 34 | DJ Kennington | 38 | -327 | 4 | 0 | 0 |
| 35 | Landon Cassill | 34 | -331 | 3 | 0 | 0 |
| 36 | Jeffrey Earnhardt | 28 | -337 | 5 | 0 | 0 |
| 37 | Harrison Rhodes | 22 | -343 | 4 | 0 | 0 |
| 38 | Mark Thompson | 15 | -350 | 1 | 0 | 0 |
| 39 | Corey LaJoie | 14 | -351 | 3 | 0 | 0 |
| 40 | Reed Sorenson | 14 | -351 | 3 | 0 | 0 |
| 41 | Brendan Gaughan | 9 | -356 | 1 | 0 | 0 |
| 42 | Danica Patrick | 2 | -363 | 1 | 0 | 0 |
| 43 | Justin Marks | 0 | -365 | 1 | 0 | 0 |
| 44 | David Gilliland | 0 | -365 | 1 | 0 | 0 |
| 45 | Ross Chastain | 0 | -365 | 7 | 0 | 0 |
| 46 | Cole Custer | 0 | -365 | 1 | 0 | 0 |
| 47 | JJ Yeley | 0 | -365 | 1 | 0 | 0 |
| 48 | Joey Gase | 0 | -365 | 1 | 0 | 0 |
| 49 | Timmy Hill | 0 | -365 | 2 | 0 | 0 |
| 50 | Chad Finchum | 0 | -365 | 1 | 0 | 0 |