Hill warns Ricciardo over F1 2019 contract talks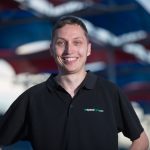 Damon Hill has warned Daniel Ricciardo of the pitfalls of Formula 1 contract negotiations as the Red Bull star contemplates his options for 2019.
The 1996 world champion believes signing new contracts and engineering possible moves to rival teams is a 'tricky' situation and can often see drivers 'left high and dry in a blink of an eye'.
Ricciardo's current contract with Red Bull is due to expire at the end of the season with talks not expected to resume until after the first three races of the year.
Red Bull has already signed Max Verstappen until 2020 and is hoping Ricciardo, who has been linked to moves to Mercedes and Ferrari, will pen a similar deal with the Milton Keynes squad.
Former world champion now F1 television pundit, Hill, is no stranger to the complexities of contract discussions during his own F1 career.
The Brit missed out on drives at Jordan for 1997 and McLaren in 1998 after he was dropped by Williams at the end of the 1996 season.
He believes the uncertainty surrounding 2019 will affect Ricciardo's performances this year the longer it continues during the season.
"It is difficult, I think he could do no worse than go and speak to Mark Webber and get some advice," Hill told Speedcafe.com.
"It (contract uncertainty) does (affect your racing) because if you don't know what your future is you can't concentrate on the racing and it is not the ideal situation to have other things on your mind.
"It is a very tricky thing because in Formula 1 you can find yourself high and dry in a blink of an eye, I should know."
The comments arrive after reigning world champion Lewis Hamilton offered advice to Ricciardo at the Australian Grand Prix.
Hamilton told the Red Bull driver not to alienate his current team during negotiations.
"An important thing really is to look at the history of drivers, and things that drivers have said in the past, and try not to alienate the team that you're in," said Hamilton.
"It's all good and well hoping at some stage to experience something new at another team.
"But there's a lot of people in our teams, and it's really important to keep them encouraged and focussed on you as a driver, to help you achieve your goal.
"There are some drivers of recent years who have made bad decisions in upsetting and rocking the boat. He's in a great place still."
Meanwhile, David Brabham says 2018 will prove to be a pivotal year for Ricciardo, who kicked off his season with a fourth place at Albert Park.
The former F1 driver believes on-track performances will be under scrutiny more than ever as he negotiates his next move in the sport.
"I think it is (a crucial year). I think this could be seen as a very pivotal moment and it could go either way and a lot will depend on his mental mind management of what he focusses on and what he doesn't," Brabham told Speedcafe.com.
"At the end of the day, things will sort out when you're performing and when you're not performing things tend to fall apart.
"His whole focus has got to (be to) dominate that team, which is a hard ask when Max is so talented (and) he's got another year under his belt.
"Daniel is a fantastic racer so it's a great pairing, I think Red Bull have got two of the strongest drivers out there, for sure."