Aus GT working on 2019 Grand Prix return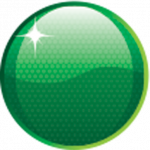 Australian GT officials have confirmed they're already looking to return as part of the Australian Grand Prix support program in 2019.
Last weekend saw the Australian GT Championship start its season at Albert Park, the first time the venue has hosted Round 1 of the series.
The category had four sprint format races over the weekend, with Friday's race delayed by more than eight hours after a demonstration session damaged a barrier early in the day.
It saw the weekend's second race start at 19:00, and finish in near darkness.
Despite the rescheduled race, Australian GT manager Ken Collier says the weekend was a success.
Stan Sport is the only way to watch every round of Speedseries. Click here for all the action streaming ad-free, live and on demand.
"Albert Park was a terrific way to start the Australian GT season," he said.
"It was the best start to a season I can remember, and the feedback from our teams, drivers and the fans has been phenomenal.
"Friday's race was a particular highlight – it was simply awesome to see the field racing in fading light and putting on a great show."
Collier also admitted that, just a week after this year's event, Australian GT is already looking to lock itself in for a return next year.
"We love coming to the Grand Prix in Melbourne," he said.
"The track really suits our cars, and it works for many of our teams and brands – a number of which have cousins in the Formula 1 pit lane.
"For the last three years the Grand Prix has proved a highlight of our year, and we are already looking to make sure we're back next season."
Australian GT's next event is at The Bend, where it switches into enduro mode, on April 14-15.