WAU co-owner fears Triple Eight has 'unfair advantage'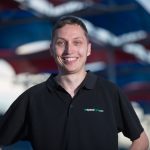 Walkinshaw Andretti United co-owner Zak Brown has expressed his concerns over the way manufacturers operate in Supercars by claiming Triple Eight has an 'unfair advantage' as the factory Holden team.
Brown offered an overview of the sport to media at the Coates Hire Supercars Melbourne 400 where his bold opinion on the current state of factory teams in Supercars was aired.
The McLaren Formula 1 boss has no issue with manufacturers linking with teams but feels a sole operation should not be in charge of developing a car and components which are then distributed to rival customer teams.
Brown was directly referring to the model Holden currently operates with its factory team Triple Eight.
THE FINAL RACE OF THE 2023 REPCO SUPERCARS CHAMPIONSHIP ON ONE OF THE WORLD'S BEST STREET CIRCUITS. GO ALL IN AT THE VAILO ADELAIDE 500, CLICK HERE TO BUY TICKETS
The Brisbane outfit secured factory backing from Holden, previously held by the Clayton squad, by signing a three-year deal that saw the marque also choose Triple Eight to lead the development and distribution of the all-new ZB Commodore.
Rival teams have since upgraded their VF Commodores by ordering the latest ZB aero package from Triple Eight, which has invested significant funds and resources to develop.
The claims have arrived after the Walkinshaw Andretti United team recorded its first race win under its new guise at Albert Park.
"I think we need to attract more manufacturers and in the way of Holden, I don't think that's the best way for the series to be distributing through a factory team," said Brown.
"I don't think it's fair. I think it gives Triple Eight an unfair advantage because they ultimately get to develop the parts, see the parts, test the parts, learn the information, and then they actually learn from the teams because when we get the parts and have issues we need to go and share with them what our challenges are, but that information doesn't come back our way.
"So I think when manufacturers come into the sport, if they're just with a team that's fine, but if they're then going to supply other teams in the racing series (then) I don't think you should do that through a factory team.
"And I see that in all different forms of motorsport, so I think they need to fix that because I don't think that's right."
Walkinshaw Andretti United is actively searching for a new manufacturer partner since losing backing from Holden at the end of 2016 to rivals Triple Eight.
Fellow co-owner Michael Andretti revealed in Adelaide that marques had begun to show interest as the squad steps up its bid to lure a new brand to the sport.
Attracting manufacturers has been a key target of Supercars with the creation of the Gen2 regulations, which aims to tempt car companies by allowing the use of a variety of non-V8 engines and two-door body shapes.
So far this has only seen Holden recommit and take advantage of the rules by developing a V6 twin-turbo, through Triple Eight, which is set to make its full debut next year.
Brown is a staunch supporter of V8 engines and believes it is still possible to attract marques using Supercars' traditional method of power.
"Technically I think it would be a mistake to go to this talked about V6 engine," he added.
"I think if you look at Saturday's race, that was perfect, and so why change to a technology that's going to cost more money?
"As soon as you have more money being spent that's going to broaden the gap between the haves and the have-nots, so I think you want some stability.
"Maybe some hybrid in the future would be a good technical relevance. It's less about what's under the bonnet, as in the car on the street.
"It's about training the engineers, it's about racing, it's about being competitive.
"Absolutely (I think we can attract manufacturers with V8 engines). I think we really like Holden," he continued.
"We've got a lot of history with them. I think some of the chassis manufacturers need to change a little bit to open it up to some other Supercars and then get the messaging right."
Based on the view he has also expressed his support of the introduction of the Camaro model to Supercars.
"I think a Camaro racing in the series would be really cool," he added.
CLICK HERE to read Roland Dane's response to Zak Brown's comments.