POLL: Did Supercars' AGP race formats deliver?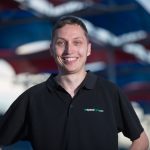 Supercars debuted a brand new race format for its inaugural championship round at the Formula 1 Australian Grand Prix which has received mixed reviews.
The elevation of Supercars to a points round at the AGP provided an added edge to this year's visit to Albert Park and was welcomed by the vast majority of the grid.
Discussions between Supercars, the Australian Grand Prix Corporation and Formula 1 resulted in a revised format, featuring four 10 minute quick-fire qualifying sessions, before two 13-lap sprint and two 25-lap twilight pit stop races held over four days.
Qualifying sessions took place on Thursday and Friday with the first two back-to-back runs setting the grids for championship Race 3 and Race 4 and similarly on the Friday for Race 5 and Race 6.
THE FINAL RACE OF THE 2023 REPCO SUPERCARS CHAMPIONSHIP ON ONE OF THE WORLD'S BEST STREET CIRCUITS. GO ALL IN AT THE VAILO ADELAIDE 500, CLICK HERE TO BUY TICKETS
While sprint races are nothing new for Supercars, the twilight races introduced the element of strategy at Albert Park and provided two entertaining battles.
Saturday night's rain-affected pit stop race, won by Scott Pye, was arguably one of the most entertaining witnessed at the circuit since Supercars' first visit to the venue in 1996.
The formats proved divisive among the drivers with Race 6 winner David Reynolds a fan of the new challenging qualifying system.
However, the Erebus Motorsport pilot highlighted that there is room for improvement, but acknowledges that formats are largely dictated by F1 management.
"I think we're governed by Formula 1, so we don't really have a say really," said Reynolds.
"I like the four qualifying sessions, that's kind of cool.
"(But) short races; terrible pit lane positions that are really tight, that sucks for everyone.
"There's no apologies there, we do the best we can with what we've got."
The views on qualifying were echoed by Garry Rogers Motorsport team director Barry Rogers who thought it was interesting to see drivers perform under pressure.
"I liked it (qualifying) but I know a lot of people didn't like it," Rogers told Speedcafe.com.
"The drivers should be under pressure; they are professionals driving for professional race teams. You should be rewarded when you can perform under pressure."
Reigning series champion Jamie Whincup has long held a belief that the Albert Park meeting should remain a non-championship round.
The Red Bull Holden Racing team driver, who won the inaugural Larry Perkins Trophy as the round winner, feels that the championship status failed to change the racing.
He was also not a fan of the timing constraints forced on the category by F1.
"Championship points this weekend, it didn't make the racing any better," said Whincup.
"It didn't change anything. We were late getting out to every session.
"We are a support category, which we always will be here. It was touch and go whether we were going to get the whole race in.
"If we don't get full races, we've got to question whether they should be part of it. It's not a negative thing – change is always good and good to try it out this weekend.
"It's great coming here. It's really very cool. It's really critical that it's part of the championship and that the championship is on the big stage. That's critical and we're thankful to be here.
"After the weekend we'll assess whether championship points were a good thing or bad thing. I don't think it's a bad thing having one round a year that's not part of the championship."
Event organisers the Australian Grand Prix Corporation were however impressed by the show Supercars put on throughout the weekend.
"I have only got my personal views to go by but I enjoyed every moment of the event and every aspect of Supercars because there was a ferocious competitive intensity," AGPC CEO Andrew Westacott told Speedcafe.com.
"It really meant something and aside from Bathurst which is iconic Supercars territory they were racing on the biggest dance floor in the world.
"We will chat to Sean Seamer and chat to all the teams to get their feedback from the event. You have to scour everything for the next wave of innovation."
What do you think of the show Supercars put on at Albert Park?
Cast your vote on this week's Pirtek Poll.