Vettel holds off Hamilton to claim AGP victory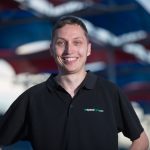 Sebastian Vettel managed to hold off arch rival Lewis Hamilton as Ferrari outfoxed Mercedes to win the Formula 1 Australian Grand Prix.
The Ferrari driver managed to jump pole sitter and early race leader Hamilton in the pit stops as the German took advantage of a Virtual Safety Car period caused by a retirement by Romain Grosjean (Haas F1).
Hamilton had appeared to be in control of the race as he maintained a comfortable margin back to the Ferraris of Kimi Raikkonen and Vettel, who held second and third, until the Safety Car interruption.
The Safety Car set up a fascinating duel between the four-time world champions with a charging Hamilton closing to within a second of the Ferrari in the latter stages.
Hamilton then buttoned off his charge with five laps remaining as he settled for second behind Vettel, who claimed his second consecutive win at Albert Park.
Red Bull's Daniel Ricciardo produced a fine drive to finish fourth after hassling Raikkonen for the final podium place in the closing laps.
The Australian, who started eighth, equalled the best ever classified finish for a local in his home F1 race, while he also claimed the fastest lap.
Hamilton converted his pole position into ta lead after fending off Kimi Raikkonen, who attempted to pass the Brit at Turn 3.
Vettel held third while Kevin Magnussen in the Haas F1 jumped the Red Bull of Max Verstappen on the outside of Turn 1 to snatch fourth, while Ricciardo completed the opening laps unscathed in eighth.
Hamilton quickly establish a two second lead but was hotly pursued by the Ferraris of Raikkonen and Vettel.
Ricciardo soon jumped up to sixth after a pass on Renault's Nico Hulkenberg while the Australian took advantage of a wild spin from his team-mate Verstappen at Turn 1.
Verstappen recovered from the moment to occupy eighth.
Raikkonen was the first of the leaders to pit as he switched to softs to run for the remainder of the race.
Hamilton followed a lap later and rejoined with a slightly increased gap back to the Finn after a strong in-lap.
Meanwhile, Ricciardo's hopes received a huge boost when both Haas F1 cars suddenly retired in quick succession after taking service in the pits.
Magnussen slowed after exiting the pits before pulling over at Turn 3, while team-mate Romain Grosjean retired moments later after his pit stop in an almost carbon copy retirement, which was to be investigated by stewards post-race.
Grosjean pulled over at the exit of Turn 2 which sparked a Virtual Safety Car which Vettel, who inherited the race lead, pitted under.
As a result, he came out ahead of Hamilton to remain in the lead.
Promoted to fourth, Ricciardo then ducked into the pits and rejoined in the same position, but was then boosted by officials calling a full Safety Car to recover Grosjean's car, wiping out the deficit to the front three.
Racing resumed on lap 32 with Vettel holding off Hamilton, while Raikkonen held station in third ahead of Ricciardo, who made the most of his fresher rubber to stay in touch with the Ferrari.
Fernando Alonso held fifth ahead of the recovering Verstappen.
At the front, Hamilton upped his pace with a switch of engine mode resulting in by back-to-back fastest laps to move to within a second of Vettel with 15 laps remaining.
Ricciardo resumed his charge in the battle for third further back.
Just as Hamilton appeared to close a couple of errors crept in before he gave up the charge .
Vettel took the win from Hamilton while Raikkonen held off a determined Ricciardo for third.
Alonso held onto to fifth spot for McLaren ahead of Verstappen.
Both Renaults finished in the points with Hulkenberg seventh and Sainz, who was feeling unwell, in 10th.
Mercedes' Valtteri Bottas was eighth after starting from 15th due to a gearbox change, as Stoffel Vandoorne ensured McLaren claimed a double points finish in ninth.
Toro Rosso's Brendon Hartley came home in 15th spot.
Debutant Sergey Sirotkin was the first retirement from the race when he suffered a suspected brake issue with his Williams on lap 6.
He was joined two laps later by Sauber's Marcus Ericsson who lost power steering and rolled back to the garage.
Pierre Gasly became the third retirement when his Toro Rosso Honda crawled back to the pits with smoke bellowing from the rear of his car.
Race Results: Australian Grand Prix
| | | | | | |
| --- | --- | --- | --- | --- | --- |
| Pos | Num | Driver | Car | Laps | Race time/Split |
| 1 | 5 | Sebastian Vettel | Ferrari | 58 | 1:29:33.283 |
| 2 | 44 | Lewis Hamilton | Mercedes | 58 | +0:05.036 |
| 3 | 7 | Kimi Räikkönen | Ferrari | 58 | +0:06.309 |
| 4 | 3 | Daniel Ricciardo | Red Bull Racing Tag Heuer | 58 | +0:07.069 |
| 5 | 14 | Fernando Alonso | McLaren Renault | 58 | +0:27.886 |
| 6 | 33 | Max Verstappen | Red Bull Racing Tag Heuer | 58 | +0:28.945 |
| 7 | 27 | Nico Hulkenberg | Renault | 58 | +0:32.671 |
| 8 | 77 | Valtteri Bottas | Mercedes | 58 | +0:34.339 |
| 9 | 2 | Stoffel Vandoorne | McLaren Renault | 58 | +0:34.921 |
| 10 | 55 | Carlos Sainz | Renault | 58 | +0:45.722 |
| 11 | 11 | Sergio Perez | Force India Mercedes | 58 | +0:46.817 |
| 12 | 31 | Esteban Ocon | Force India Mercedes | 58 | +1:00.278 |
| 13 | 16 | Charles Leclerc | Sauber Ferrari | 58 | +1:15.759 |
| 14 | 18 | Lance Stroll | Williams Mercedes | 58 | +1:18.288 |
| 15 | 28 | Brendon Hartley | Scuderia Toro Rosso Honda | 57 | +1 lap |
| DNF | 8 | Romain Grosjean | Haas Ferrari | 24 | |
| DNF | 20 | Kevin Magnussen | Haas Ferrari | 22 | |
| DNF | 10 | Pierre Gasly | Scuderia Toro Rosso Honda | 13 | |
| DNF | 9 | Marcus Ericsson | Sauber Ferrari | 5 | |
| DNF | 35 | Sergey Sirotkin | Williams Mercedes | 4 | |
Drivers' Championship
| | | | |
| --- | --- | --- | --- |
| Pos | Driver | Nat | Pts |
| 1 | Sebastian Vettel | GER | 25 |
| 2 | Lewis Hamilton | GBR | 18 |
| 3 | Kimi Räikkönen | FIN | 15 |
| 4 | Daniel Ricciardo | AUS | 12 |
| 5 | Fernando Alonso | ESP | 10 |
| 6 | Max Verstappen | NED | 8 |
| 7 | Nico Hulkenberg | GER | 6 |
| 8 | Valtteri Bottas | FIN | 4 |
| 9 | Stoffel Vandoorne | BEL | 2 |
| 10 | Carlos Sainz | ESP | 1 |
| 11 | Sergio Perez | MEX | 0 |
| 12 | Esteban Ocon | FRA | 0 |
| 13 | Charles Leclerc | MON | 0 |
| 14 | Lance Stroll | CAN | 0 |
| 15 | Brendon Hartley | NZL | 0 |
Constructors' Championship
| | | |
| --- | --- | --- |
| Pos | Team | Pts |
| 1 | Ferrari | 40 |
| 2 | Mercedes | 22 |
| 3 | Red Bull Racing Tag Heuer | 20 |
| 4 | McLaren Renault | 12 |
| 5 | Renault | 7 |
| 6 | Force India Mercedes | 0 |
| 7 | Sauber Ferrari | 0 |
| 8 | Williams Mercedes | 0 |
| 9 | Scuderia Toro Rosso Honda | 0 |
| 10 | Haas Ferrari | 0 |