McLaren boss chooses Bathurst over Japan GP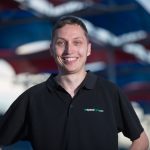 McLaren Formula 1 boss Zak Brown has revealed that he will attend this year's Supercheap Auto Bathurst 1000 instead of the Japanese Grand Prix.
Brown intends to make a maiden trip to Mount Panorama from October 4-7 to witness the fortunes of the Walkinshaw Andretti United team, which he co-owns as part of new partnership with Walkinshaw Racing and Andretti Autosport.
The influential team owner plans to make a handful of trips to Supercars rounds this season but the lure of Bathurst, which clashes with the Japanese Grand Prix, was too strong to ignore.
As a result he will watch McLaren's tilt at Suzuka play out from afar.
This weekend's Formula 1 Australian Grand Prix offers Brown the first opportunity to oversee Walkinshaw Andretti United at a race meeting, although he will be forced to juggle this with his McLaren commitments.
"I'm going to do Bathurst. I'll miss the Japanese Grand Prix, I'll go to Bathurst," said Brown.
"I've always wanted to go to Bathurst and I think McLaren will survive without me for the weekend.
"And then probably Gold Coast, and then maybe one other; I'm going to kind of wait for the team to tell me which one they think I can be most useful at.
"It's (Bathurst) obviously the biggest race, a lot of our commercial partners will be there. But I definitely want to… to me, Bathurst, Le Mans, Indy 500, Monaco, it's of that calibre.
"They're (McLaren) very comfortable with my racing involvements.
"McLaren always comes first, but on a race weekend, my role is a leadership role, a commercial role.
"I'm not helping them make faster pit stops, so I go to about 15 grands prix a year; I miss five or six."
Walkinshaw Andretti United currently lead the teams' standings heading into the second round of the Supercars Championship this weekend.
The squad is set to trial upgrades on its ZB Commodores which have been engineered by new partners Andretti Autosport in America.
Brown spent Wednesday talking to to the squad's commercial partners while taking a first look at the cars for James Courtney and Scott Pye, and the garage set-up.
"I love Aussie V8s, I always have. I've got an old one so I wanted to see what the difference between the old one (the 2011 Bathurst winning Holden, which he owns) and the new one is. They look faster; mine's fast enough," he added.
"(I'm) Just getting to know all the team. Spent today at the factory, then we did a lunch with the partners, then I'll be fortunate that pit lane's not far because I'll be running back and forth between the two throughout the weekend."
Meanwhile, Brown's McLaren squad head into the opening Formula 1 round with the team confident its reliability issues have been resolved following a difficult pre-season.