Truex Jnr opens 2018 account in Fontana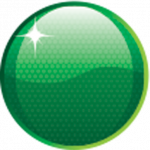 Martin Truex Jnr has taken his first win of 2018 in comprehensive fashion in the Auto Club 400 at Fontana as Kevin Harvick's hot streak ended in the wall.
The 2017 Monster Energy NASCAR Cup Series champion led at the end of each stage and 125 of the 200 laps as he finished over 11s ahead of second-placed Kyle Larson.
Truex Jnr's two spells in the lead of Stage 1 bookended that of Kyle Busch (#18 Joe Gibbs Racing Toyota), who rounded up the #78 Furniture Row Racing Toyota on Lap 11 and stayed in the effective lead until being re-passed by the pole-sitter on Lap 31.
Harvick (#4 Stewart-Haas Racing Ford) brought about the first Caution when he banged into the side of Larson (#42 Chip Ganassi Racing Chevrolet) on Lap 38 and rebounded back up into the wall, an incident for which the winner of the last three races accepted blame.
Joey Logano (#22 Team Penske Ford) was at the head of the field for the start of Stage 2, but only spent six racing laps there before being passed by Truex Jnr.
But for a round of green flag pit stops, #78 held top spot until the end of the stage, which featured a Caution for Trevor Bayne smacking the wall in his #6 Roush Fenway Racing Ford on Lap 110.
Truex Jnr twice had to come from behind in the final stage of the race.
He restarted second alongside Kyle Busch and soon dropped more positions in the pits after David Ragan (#38 Front Row Motorsports Ford) hit the wall with a cut tyre and brought about a Caution.
Car #78 fell as low as fifth before moving back up through the field and he regained first position from Kyle Busch on Lap 161.
They pitted together a lap later and the positions switched back, but Truex Jnr took over the lead for good on Lap 168 and cleared out.
Kyle Busch battled an untidy #18 Toyota thereafter and ended up finishing third after Larson got by on Lap 180.
The rest of the top 10 was Brad Keselowski (#22 Team Penske Ford), Logano, Denny Hamlin (#11 Joe Gibbs Racing Toyota), Erik Jones (#20 Joe Gibbs Racing Toyota), Ryan Blaney (#12 Team Penske Ford), Jimmie Johnson (#48 Hendrick Motorsports Chevrolet), and Austin Dillon (#3 Richard Childress Racing Chevrolet).
Harvick did take the chequered flag, nine laps down in 35th position.
Truex Jnr takes over the series lead and now has seven playoff points in the bank, second only to Harvick's 11, with Round 6 the STP 500 at Martinsville Speedway this coming weekend (March 23-25).
Harvick hits the wall
Race highlights
Results: Auto Club 400, California Speedway
| | | | | | | |
| --- | --- | --- | --- | --- | --- | --- |
| Pos | Num | Driver | Make | Laps | Led | Status |
| 1 | 78 | Martin Truex Jnr | Toyota | 200 | 125 | Running |
| 2 | 42 | Kyle Larson | Chevrolet | 200 | 0 | Running |
| 3 | 18 | Kyle Busch | Toyota | 200 | 62 | Running |
| 4 | 2 | Brad Keselowski | Ford | 200 | 0 | Running |
| 5 | 22 | Joey Logano | Ford | 200 | 9 | Running |
| 6 | 11 | Denny Hamlin | Toyota | 200 | 1 | Running |
| 7 | 20 | Erik Jones | Toyota | 200 | 0 | Running |
| 8 | 12 | Ryan Blaney | Ford | 200 | 0 | Running |
| 9 | 48 | Jimmie Johnson | Chevrolet | 200 | 0 | Running |
| 10 | 3 | Austin Dillon | Chevrolet | 200 | 0 | Running |
| 11 | 14 | Clint Bowyer | Ford | 199 | 0 | Running |
| 12 | 10 | Aric Almirola | Ford | 199 | 0 | Running |
| 13 | 88 | Alex Bowman | Chevrolet | 199 | 0 | Running |
| 14 | 41 | Kurt Busch | Ford | 199 | 0 | Running |
| 15 | 24 | William Byron | Chevrolet | 199 | 1 | Running |
| 16 | 9 | Chase Elliott | Chevrolet | 199 | 0 | Running |
| 17 | 1 | Jamie McMurray | Chevrolet | 199 | 1 | Running |
| 18 | 17 | Ricky Stenhouse Jnr | Ford | 199 | 0 | Running |
| 19 | 21 | Paul Menard | Ford | 199 | 0 | Running |
| 20 | 43 | Darrell Wallace Jnr | Chevrolet | 199 | 0 | Running |
| 21 | 31 | Ryan Newman | Chevrolet | 199 | 0 | Running |
| 22 | 47 | AJ Allmendinger | Chevrolet | 199 | 0 | Running |
| 23 | 19 | Daniel Suarez | Toyota | 199 | 0 | Running |
| 24 | 95 | Kasey Kahne | Chevrolet | 199 | 1 | Running |
| 25 | 38 | David Ragan | Ford | 199 | 0 | Running |
| 26 | 34 | Michael McDowell | Ford | 199 | 0 | Running |
| 27 | 13 | Ty Dillon | Chevrolet | 198 | 0 | Running |
| 28 | 72 | Cole Whitt | Chevrolet | 198 | 0 | Running |
| 29 | 15 | Ross Chastain | Chevrolet | 198 | 0 | Running |
| 30 | 37 | Chris Buescher | Chevrolet | 197 | 0 | Running |
| 31 | 32 | Matt DiBenedetto | Ford | 196 | 0 | Running |
| 32 | 23 | Gray Gaulding | Toyota | 194 | 0 | Running |
| 33 | 51 | Timmy Hill | Chevrolet | 193 | 0 | Running |
| 34 | 55 | Reed Sorenson | Chevrolet | 193 | 0 | Running |
| 35 | 4 | Kevin Harvick | Ford | 191 | 0 | Running |
| 36 | 00 | Jeffrey Earnhardt | Chevrolet | 189 | 0 | Running |
| 37 | 6 | Trevor Bayne | Ford | 108 | 0 | Crash |
Standings
| | | | | | | |
| --- | --- | --- | --- | --- | --- | --- |
| Pos | Driver | Pts | Gap | Starts | Wins | Pl'off pts |
| 1 | Martin Truex Jnr | 216 | | 5 | 1 | 7 |
| 2 | Kyle Busch | 207 | -9 | 5 | 0 | 1 |
| 3 | Joey Logano | 197 | -19 | 5 | 0 | 0 |
| 4 | Brad Keselowski | 183 | -33 | 5 | 0 | 1 |
| 5 | Ryan Blaney | 181 | -35 | 5 | 0 | 1 |
| 6 | Denny Hamlin | 176 | -40 | 5 | 0 | 0 |
| 7 | Kyle Larson | 174 | -42 | 5 | 0 | 0 |
| 8 | Kevin Harvick | 170 | -46 | 5 | 3 | 11 |
| 9 | Clint Bowyer | 155 | -61 | 5 | 0 | 0 |
| 10 | Aric Almirola | 148 | -68 | 5 | 0 | 0 |
| 11 | Kurt Busch | 144 | -72 | 5 | 0 | 2 |
| 12 | Austin Dillon | 141 | -75 | 5 | 1 | 5 |
| 13 | Erik Jones | 132 | -84 | 5 | 0 | 0 |
| 14 | Ryan Newman | 117 | -99 | 5 | 0 | 0 |
| 15 | Paul Menard | 115 | -101 | 5 | 0 | 0 |
| 16 | Alex Bowman | 115 | -101 | 5 | 0 | 0 |
| 17 | Ricky Stenhouse Jnr | 107 | -109 | 5 | 0 | 0 |
| 18 | Jimmie Johnson | 97 | -119 | 5 | 0 | 0 |
| 19 | Darrell Wallace Jnr | 94 | -122 | 5 | 0 | 0 |
| 20 | William Byron | 91 | -125 | 5 | 0 | 0 |
| 21 | Chase Elliott | 87 | -129 | 5 | 0 | 0 |
| 22 | Chris Buescher | 82 | -134 | 5 | 0 | 0 |
| 23 | Daniel Suarez | 81 | -135 | 5 | 0 | 0 |
| 24 | Michael McDowell | 75 | -141 | 5 | 0 | 0 |
| 25 | AJ Allmendinger | 74 | -142 | 5 | 0 | 0 |
| 26 | Jamie McMurray | 73 | -143 | 5 | 0 | 0 |
| 27 | Trevor Bayne | 68 | -148 | 5 | 0 | 0 |
| 28 | David Ragan | 66 | -150 | 5 | 0 | 0 |
| 29 | Kasey Kahne | 65 | -151 | 5 | 0 | 0 |
| 30 | Matt DiBenedetto | 49 | -167 | 5 | 0 | 0 |
| 31 | Ty Dillon | 47 | -169 | 5 | 0 | 0 |
| 32 | Gray Gaulding | 30 | -186 | 5 | 0 | 0 |
| 33 | Jeffrey Earnhardt | 28 | -188 | 5 | 0 | 0 |
| 34 | Cole Whitt | 27 | -189 | 3 | 0 | 0 |
| 35 | DJ Kennington | 19 | -197 | 2 | 0 | 0 |
| 36 | Mark Thompson | 15 | -201 | 1 | 0 | 0 |
| 37 | Brendan Gaughan | 9 | -207 | 1 | 0 | 0 |
| 38 | Harrison Rhodes | 4 | -212 | 1 | 0 | 0 |
| 39 | Reed Sorenson | 3 | -213 | 1 | 0 | 0 |
| 40 | Danica Patrick | 2 | -214 | 1 | 0 | 0 |
| 41 | Corey LaJoie | 2 | -214 | 2 | 0 | 0 |
| 42 | Justin Marks | 0 | -216 | 1 | 0 | 0 |
| 43 | David Gilliland | 0 | -216 | 1 | 0 | 0 |
| 44 | Cole Custer | 0 | -216 | 1 | 0 | 0 |
| 45 | Ross Chastain | 0 | -216 | 4 | 0 | 0 |
| 46 | Joey Gase | 0 | -216 | 1 | 0 | 0 |
| 47 | Timmy Hill | 0 | -216 | 2 | 0 | 0 |