Pirelli reveals tyre selections for Australian Grand Prix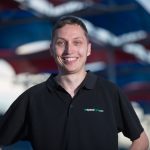 Ultrasoft compound tyres appear to be the rubber of choice for Formula 1 teams ahead of next weekend's season opening Australian Grand Prix.
The purple-walled tyres are the softest of the three compounds available to teams at Albert Park with outfits able to select 13 sets, for the opening round. Teams must select at least one set of each compound.
While teams appeared to encounter blistering issues with softer specification tyres in pre-season testing, the teams will have favoured the Ultrasoft tyre over the Supersoft and Soft.
Mercedes, Williams and McLaren have opted for nine sets with the remaining allocation split over the Supersoft and Soft compounds.
Red Bull's Daniel Ricciardo and Max Verstappen will have eight sets of Ultrasofts at their disposal, three Supersofts and two Softs, along with New Zealand's Brendon Hartley in the Toro Rosso.
Ferrari has elected to pick one less set of Ultrasofts compared to Red Bull but will have three sets of Supersoft and Softs for Sebastian Vettel and Kimi Raikkonen.
The Australian Grand Prix will be held from March 22-25.
Australian Grand Prix tyre selections