Manufacturers show interest in TCR Australia series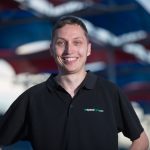 Hyundai and Audi have signalled their interest for the formation of a TCR Australia touring car series next year.
The growing global touring car class signed a five-year agreement in January with the Confederation of Australian Motor Sport (CAMS), which is seeking a promoter to run an Australian version of the category from 2019.
TCR is fast becoming a dominant force in touring car racing with its production based 2.0 litre front wheel drive regulations resulting in several national series across the world.
The formula has recently been taken up by the World Touring Car Championship while the UK is planning to launch a championship this year.
It has proved a hit with manufacturers since its conception, with Audi, SEAT, Volkswagen, Ford, Alfa Romeo, Honda, Hyundai, Kia, Lada, Opel, Peugeot, Renault, Skoda, and Subaru, all having developed cars for the category.
The possibility of an Australia series has already piqued the interest of Audi with bosses from the German marque holding talks with CAMS about the category at the Liqui-Moly Bathurst 12 Hour earlier this month.
An example of its RS3 LMS TCR car arrived in Australia last year for promotional duties and has since remained in the country in preparation for a possible launch of a national TCR series.
Audi Sport Customer Racing Australia has also secured the rights to supply race cars from the Volkswagen Audi Group, which includes Audi, Volkswagen and SEAT vehicles.
"The VAG (Volkswagen Audi Group) has agreed that we will supply all the VAG group cars and support," Audi Sport Customer Racing Australia boss Troy Russell told Speedcafe.com.
"From our side we are doing the ground work behind the scenes for it to come to Australia.
"We are keen for it to come, it sounds like the next step is finding a promoter.
"Audi is very excited as are the whole VAG group of companies."
Meanwhile, Hyundai is keeping a close eye on TCR's plans to move into Australia.
The Korean marque, which is among the top five most popular manufacturers in the country, recognises the potential of the category to leverage the i30 N road car, which its TCR machine is based on.
While there are no formal plans to commit to TCR yet, Hyundai has consulted with CAMS and will assess possible involvement should the series come to fruition.
"Hyundai is very excited about the prospect of TCR launching in Australia, a local series has the potential to be very successful given its support overseas from both fans and manufacturers alike," Hyundai's public relations boss Guido Schenken told Speedcafe.com.
"We have been in discussion with CAMS over the last few months about a potential TCR series, and have also been to Europe to see Hyundai's own i30 N TCR testing at Vallelunga.
"We're still in the early stages of developing a Hyundai motorsport strategy for Australia, and TCR racing is definitely something we'll be looking further into, but there are no firm plans at this stage.
"However the availability of factory developed TCR race car makes this a very appealing proposition, particularly when you also consider we'll be launching our brand's first high-performance road car the i30 N in Australia next month."
The prospect of a TCR Australia series will however hinge on the appointment of promoter capable of setting up the category in a crowded marketplace.
CAMS has asked for expressions of interest for the role and it is yet to receive any formal proposals, but has confirmed to Speedcafe.com that there have been two informal approaches for the contract.
If a promoter is sought it remains to be seen where the touring car series would fit in the Australian motorsport landscape.
"We have received a couple of informal approaches and until we have been able to dissect and review the proposals once they come in we have nothing future to add, other than it is an exciting category," CAMS CEO Eugene Arocca told Speedcafe.com.
"It is growing around the world and the fact that the FIA has embraced it with the WTCR suggests this will be a fantastic category.
"The questions for us are who and how is it going to be promoted and does it fit into the Australian landscape?"
A deadline of March 16 has been set for candidates to lodge proposals.