Harvick goes three in a row with Phoenix win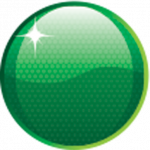 Kevin Harvick has won for the third race straight in the Monster Energy NASCAR Cup Series, this time taking line honours in Phoenix.
Harvick (#4 Stewart-Haas Racing Ford) did not dominate proceedings as he did a week earlier in Las Vegas but emerged at the lead after the completion of the final pit stops cycle with 22 of 312 laps remaining.
He had enjoyed one previous spell at the front of the field, from Laps 179 to 194 when he passed Kyle Busch (#18 Joe Gibbs Racing Toyota).
However, the pivotal move would come later in the race when he overtook Chase Elliott (#9 Hendrick Motorsports Chevrolet) for what was fourth position at the time.
Having raced without car chief Robert Smith for the first of two races after a post-Las Vegas penalty, Harvick was in a defiant mood in victory lane.
"I've been mad as all get out because this team does a great job," he said.
"This organisation does a great job and we've got fast race cars, and to take that away from those guys just really p###ed me off last week.
"To come here to a racetrack that is so good for us is a lot of fun and everyone was just determined this week and we just wanted to just go stomp them.
"We didn't stomp them, but we won. That's all that really matters. Just proud of this team. Put a little fire in our belly."
Kyle Busch finished 0.774s in arrears in second position, having won Stage 1 and led a race-high 128 laps.
He lost time with a messy final pit stop with 53 laps remaining, but still managed to pass Denny Hamlin (#11 Joe Gibbs Racing Toyota) and then Elliott before the chequered flag.
Elliott took third from Hamlin and pole-sitter Martin Truex Jnr (#78 Furniture Row Racing Toyota).
Stewart-Haas Racing got all four of its cars into the top 10, with Clint Bowyer sixth (#14 Ford), Aric Almirola seventh (#10 Ford), and Kurt Busch (#41 Ford), who won Stage 2, 10th.
Joe Gibbs Racing did likewise as Daniel Suarez (#19 Toyota) headed Erik Jones (#20 Toyota) in eighth and ninth.
Harvick's win takes him back on top of the standings after dropping to third mid-week following his penalty, which team owner Tony Stewart indicated post-race would not be appealed.
Round 5 is the Auto Club 400 at California Speedway from March 16-18.
Harvick passes Elliott
Is this the pass for the win? @KevinHarvick gets by @chaseelliott, setting himself up to lead as pit stops cycle through. #NASCARGoesWest pic.twitter.com/QpU5P0MEtk

— NASCAR (@NASCAR) March 11, 2018
Race highlights
Results: TicketGuardian 500, Phoenix International Raceway
| | | | | | | |
| --- | --- | --- | --- | --- | --- | --- |
| Pos | Num | Driver | Make | Laps | Led | Status |
| 1 | 4 | Kevin Harvick | Ford | 312 | 38 | Running |
| 2 | 18 | Kyle Busch | Toyota | 312 | 128 | Running |
| 3 | 9 | Chase Elliott | Chevrolet | 312 | 0 | Running |
| 4 | 11 | Denny Hamlin | Toyota | 312 | 33 | Running |
| 5 | 78 | Martin Truex Jnr | Toyota | 312 | 3 | Running |
| 6 | 14 | Clint Bowyer | Ford | 312 | 0 | Running |
| 7 | 10 | Aric Almirola | Ford | 312 | 0 | Running |
| 8 | 19 | Daniel Suarez | Toyota | 312 | 0 | Running |
| 9 | 20 | Erik Jones | Toyota | 312 | 0 | Running |
| 10 | 41 | Kurt Busch | Ford | 312 | 6 | Running |
| 11 | 31 | Ryan Newman | Chevrolet | 312 | 23 | Running |
| 12 | 24 | William Byron | Chevrolet | 312 | 15 | Running |
| 13 | 88 | Alex Bowman | Chevrolet | 312 | 0 | Running |
| 14 | 48 | Jimmie Johnson | Chevrolet | 312 | 0 | Running |
| 15 | 2 | Brad Keselowski | Ford | 312 | 12 | Running |
| 16 | 12 | Ryan Blaney | Ford | 311 | 0 | Running |
| 17 | 3 | Austin Dillon | Chevrolet | 311 | 0 | Running |
| 18 | 42 | Kyle Larson | Chevrolet | 311 | 54 | Running |
| 19 | 22 | Joey Logano | Ford | 311 | 0 | Running |
| 20 | 6 | Trevor Bayne | Ford | 311 | 0 | Running |
| 21 | 47 | AJ Allmendinger | Chevrolet | 311 | 0 | Running |
| 22 | 38 | David Ragan | Ford | 311 | 0 | Running |
| 23 | 17 | Ricky Stenhouse Jnr | Ford | 311 | 0 | Running |
| 24 | 95 | Kasey Kahne | Chevrolet | 311 | 0 | Running |
| 25 | 32 | Matt DiBenedetto | Ford | 311 | 0 | Running |
| 26 | 1 | Jamie McMurray | Chevrolet | 310 | 0 | Running |
| 27 | 15 | Ross Chastain | Chevrolet | 310 | 0 | Running |
| 28 | 43 | Darrell Wallace Jnr | Chevrolet | 309 | 0 | Running |
| 29 | 37 | Chris Buescher | Chevrolet | 309 | 0 | Running |
| 30 | 13 | Ty Dillon | Chevrolet | 309 | 0 | Running |
| 31 | 96 | DJ Kennington | Toyota | 309 | 0 | Running |
| 32 | 34 | Michael McDowell | Ford | 308 | 0 | Running |
| 33 | 51 | Timmy Hill | Chevrolet | 306 | 0 | Running |
| 34 | 23 | Gray Gaulding | Toyota | 304 | 0 | Running |
| 35 | 00 | Jeffrey Earnhardt | Chevrolet | 292 | 0 | Running |
| 36 | 21 | Paul Menard | Ford | 189 | 0 | Crash |
| 37 | 72 | Corey LaJoie | Chevrolet | 23 | 0 | Engine |
Standings Updated due to post-race points penalty (25 points) for Chase Elliott and owner
| | | | | | | |
| --- | --- | --- | --- | --- | --- | --- |
| Pos | Driver | Pts | Gap | Starts | Wins | Pl'off pts |
| 1 | Kevin Harvick | 168 | | 4 | 3 | 11 |
| 2 | Kyle Busch | 156 | -12 | 4 | 0 | 1 |
| 3 | Martin Truex Jnr | 156 | -12 | 4 | 0 | 0 |
| 4 | Joey Logano | 152 | -16 | 4 | 0 | 0 |
| 5 | Ryan Blaney | 152 | -16 | 4 | 0 | 1 |
| 6 | Denny Hamlin | 137 | -31 | 4 | 0 | 0 |
| 7 | Brad Keselowski | 134 | -34 | 4 | 0 | 1 |
| 8 | Kyle Larson | 131 | -37 | 4 | 0 | 0 |
| 9 | Clint Bowyer | 125 | -43 | 4 | 0 | 0 |
| 10 | Aric Almirola | 123 | -45 | 4 | 0 | 0 |
| 11 | Kurt Busch | 117 | -51 | 4 | 0 | 2 |
| 12 | Austin Dillon | 114 | -54 | 4 | 1 | 5 |
| 13 | Ryan Newman | 101 | -67 | 4 | 0 | 0 |
| 14 | Paul Menard | 97 | -71 | 4 | 0 | 0 |
| 15 | Erik Jones | 93 | -75 | 4 | 0 | 0 |
| 16 | Alex Bowman | 91 | -77 | 4 | 0 | 0 |
| 17 | Ricky Stenhouse Jnr | 88 | -80 | 4 | 0 | 0 |
| 18 | Darrell Wallace Jnr | 77 | -91 | 4 | 0 | 0 |
| 19 | Chris Buescher | 75 | -93 | 4 | 0 | 0 |
| 20 | William Byron | 68 | -100 | 4 | 0 | 0 |
| 21 | Daniel Suarez | 67 | -101 | 4 | 0 | 0 |
| 22 | Trevor Bayne | 67 | -101 | 4 | 0 | 0 |
| 23 | Chase Elliott | 66 | -102 | 4 | 0 | 0 |
| 24 | Michael McDowell | 64 | -104 | 4 | 0 | 0 |
| 25 | AJ Allmendinger | 59 | -109 | 4 | 0 | 0 |
| 26 | Jimmie Johnson | 59 | -109 | 4 | 0 | 0 |
| 27 | David Ragan | 54 | -114 | 4 | 0 | 0 |
| 28 | Jamie McMurray | 53 | -115 | 4 | 0 | 0 |
| 29 | Kasey Kahne | 52 | -116 | 4 | 0 | 0 |
| 30 | Matt DiBenedetto | 43 | -125 | 4 | 0 | 0 |
| 31 | Ty Dillon | 37 | -131 | 4 | 0 | 0 |
| 32 | Jeffrey Earnhardt | 27 | -141 | 4 | 0 | 0 |
| 33 | Gray Gaulding | 25 | -143 | 4 | 0 | 0 |
| 34 | DJ Kennington | 19 | -149 | 2 | 0 | 0 |
| 35 | Cole Whitt | 18 | -150 | 2 | 0 | 0 |
| 36 | Mark Thompson | 15 | -153 | 1 | 0 | 0 |
| 37 | Brendan Gaughan | 9 | -159 | 1 | 0 | 0 |
| 38 | Harrison Rhodes | 4 | -164 | 1 | 0 | 0 |
| 39 | Danica Patrick | 2 | -166 | 1 | 0 | 0 |
| 40 | Corey LaJoie | 2 | -166 | 2 | 0 | 0 |
| 41 | Justin Marks | 0 | -168 | 1 | 0 | 0 |
| 42 | David Gilliland | 0 | -168 | 1 | 0 | 0 |
| 43 | Cole Custer | 0 | -168 | 1 | 0 | 0 |
| 44 | Ross Chastain | 0 | -168 | 3 | 0 | 0 |
| 45 | Joey Gase | 0 | -168 | 1 | 0 | 0 |
| 46 | Timmy Hill | 0 | -168 | 1 | 0 | 0 |