Sanitation truck crashes into IndyCar motorhome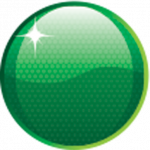 A sanitation truck has crashed into a Chip Ganassi Racing motorhome in the paddock ahead of this weekend's Firestone Grand Prix of St. Petersburg IndyCar season opener.
Reports claim the truck carrying portaloos was trying to manoeuvre in the paddock when it suddenly reversed into the Ganassi hospitality marquee attached to the motorhome.
The impact caused damage to the driver's side of the sanitation truck, while the driver was taken to a nearby hospital where he was treated for a rib injury.
There were no other injuries in the incident which is believed to have caused minimal damage to the Ganassi motorhome.
The IndyCar powerhouse squad were able to repair its marquee before the start of Friday practice.
Stan Sport is the only way to watch every round of the INDYCAR SERIES. Click here for all the action streaming ad-free, live and on demand.