Matt Brabham recieves support from Preston Group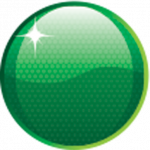 Matt Brabham has announced an extension of his relationship with the Preston Group and will be a personal ambassador for Preston Hire in Australia and Preston Rentals in North America.
Earlier this month the third-generation racer was announced as Lee Holdsworth's co-driver in the Preston Hire Racing ZB Commodore for this year's PIRTEK Enduro Cup in the Virgin Australia Supercars Championship.
Brabham will drive with Holdsworth in the Sandown 500, Supercheap Auto Bathurst 1000 and Gold Coast 600 as well as participating in an extensive testing and ride-day schedule.
The Preston Group will be a personal sponsor for Brabham in the Stadium Super Truck Championship events in both Australia and the US.
The relationship has been facilitated with the cooperation of the Carlisle Group and its DeVilbiss brand which has naming rights of the Stadium Super Truck team.
In a unique program, Brabham's DeVilbiss SST entry will carry Preston Hire branding for events in Adelaide, Perth and the Gold Coast and Preston Rentals for the remaining US events at Long Beach, Detroit, Texas, Elkhart Lake and Lake Elsinore in California.
Preston branding will be on the side of the rear guards and on the skid plate on the underside of the DeVilbiss Stadium Super Truck for the remainder of the 2018 season, commencing in Adelaide this weekend.
Brabham started his weekend with a pole position and a third after starting at the back of the reverse grid race yesterday. The weekend continues with eight-lap races today and tomorrow.
There will also be Preston Hire and Preston Rentals branding on Brabham's helmets, race suits and personal attire.
"The way I have been welcomed into the Preston Group by Markus (Preston) and his team has been incredible," said Brabham.
"To extend my relationship through Preston Rentals in the US and the Stadium Super Truck Championship is something that I am certainly proud of.
"I was born in the US and raised in Australia and I guess the Preston Group is the opposite with a great history in Australia and now making inroads into the US market.
"A partnership of this nature is just so valuable for a young driver like myself trying to make a living from the sport they have a passion for and I am enormously grateful for the faith that Markus and the Preston Group have shown in me.
"I have to also thank Dave Roberts and Dave Smith from the Carlisle Group (DeVilbiss) and our SST team manager Todd Romano for helping us make all this possible.
"Hopefully we can get the new partnership off to a strong start with some good results in Adelaide this weekend."
Matt, 24, is the son of 1993 Le Mans 24-hour winner, 1997 Bathurst 1000 winner and 10-time Indy 500 starter Geoff Brabham and the grandson of three-time world Formula One champion, Sir Jack Brabham.
Brabham made his Mt Panorama debut at the Bathurst 12-hour race last month and teamed with veteran Tony Longhurst and fellow youngster Aaron Seton to win Class C in The Boat Works BMW GT4.
The Preston Group will leverage the opportunities in both programs to build their brand on both sides of the Pacific with promotional and corporate activities.
Preston Rentals specialises in the Superdeck Loading Platform System, facilitating the safe and efficient method of delivering and removing materials on and off construction sites.
Branches are currently located in Houston and Las Vegas with plans to open a new branch and Head Office in California to better service its West Coast clients.
Projected future branches in Florida and New York are also planned for later this year, according to Preston Group Managing Director and President Preston Rentals, Markus Preston.
"We have been working with Matt on the extension of our relationship with him since the announcement of his PIRTEK Enduro Cup drive with Preston Hire Racing," said Preston.
"We are proud that we are in a position to continue our mantra of supporting young Australian talent like Matt, who obviously has a unique connection with our two major markets.
"We believe he will be a strong co-driver for Lee (Holdsworth) and we are looking forward to working with him on and off track at both the Supercar and Stadium Super Truck events.
"The Stadium Super Trucks are full of action, guts and glory! We can't wait to have our own driver to follow throughout the championship and see our company name flying through the air in both Australia and the US."
"He has already comfortably slotted into the Preston Hire Supercar team after the recent test day at Sydney Motorsport Park and everyone is looking forward to building on that."
Brabham will be one the ground for Preston Hire Racing at the Australian Grand Prix in Melbourne later this month and will make his next racing appearance in the Stadium super Truck at Long Beach in California on April 14-15.