Tasmanian breakthrough in AKC Round 1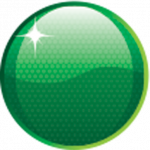 Lachie Dalton has become the first Tasmanian to win a round of the SP Tools Australian Kart Championship, presented by Castrol Edge, which kicked off for 2018 at Monarto.
Dalton won KA1 by 1.6s from early leader Joshua Denton and Broc Feeney.
In KZ2, Aaron Cameron continued his strong form throughout the weekend by leading all the way in the final, giving James Courtney's JC Kart its first round win in the class.
Troy Loeskow shook off Dylan Drysdale to finish second, while Pierce Lehane climbed up the field to take third.
KA2 went the way of Valentino Astuti after Matthew Hillyer, who was first to the chequered flag, was issued a 10 second penalty for jumping the start.
Kai Allen was runner-up and Taylor Hazard also on the podium having started ninth.
Defending champion Brendan Nelson dominated TaG 125, ahead of Kody Garland and Cody Brewczynski.
In X30, Cody Gillis held on to take victory from Harrison Hoey, despite race-long pressure, and pole-sitter Cameron Longmore rounded out the podium.
Rhys Smith drove through a huge battle to win KA4 Junior to ultimately win by over four seconds from Nicholas Sacco and Kai Allen, the latter of whom was on double duty.
Matthew McLean was declared the winner of a dramatic KA3 Senior final despite losing the lead when he was bumped out of the way by Benito Montalbano on the final lap.
Montalbano was put back to second position post-race, finishing one spot ahead of early leader James Sera.
Cadet 12 went to Harry Arnett and Cadet 9 to Rusty Ponting.
Round 2 is at Albury-Wodonga on April 13-15.