Hampton Downs 12 Hour shelved for 2018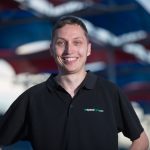 The proposed Hampton Downs 12 Hour GT race has been shelved for this year as SRO rethinks its strategy for the new Asia Pacific 36 GT series.
SRO announced plans for a new GT3 series of events including the Sepang 12 Hour, Bathurst 12 Hour and a revived Hampton Downs 12 Hour tipped for a late date in October this year.
However, plans for the series and the event have stalled following the collapse of the Sepang 12 Hour last year.
Organisers were forced to cancel last year's Sepang race due to a lack of entries.
SRO boss Stephane Ratel has confirmed to Speedcafe.com that the Asia Pacific 36 series and the Hampton Downs 12 Hour, not part of the Australian GT Championship, will be postponed indefinitely.
Stan Sport is the only way to watch every round of Speedseries. Click here for all the action streaming ad-free, live and on demand.
Ratel hopes the event and project can be resurrected in the future, but his main focus is to build up the Intercontinental GT Challenge, which includes the Bathurst 12 Hour, 24 Hours of Spa, Suzuka 10 Hours and Laguna Seca 8 Hours races.
"For this year no (the Hampton Downs 12 Hour won't happen)," Ratel told Speedcafe.com.
"For the moment we will put the Asia Pacific 36 series to one side and when the main Intercontinental GT Challenge works we will think of a sub format.
"I never forget about anything so I'm sure it will happen one day.
"The idea was to do three events of 12 Hours with Bathurst, New Zealand and Sepang but for the moment I need to see what is going on with Australian GT and then to see if we want to revive Sepang.
"The idea of Sepang plus New Zealand and Australia is a nice winter series but that for the moment with Sepang not having enough cars secured was a bit of a step back for the project.
"We had two very good years at Sepang but last year was difficult."
Circuit owner Tony Quinn has also admitted to Speedcafe.com that the event will not take place this year.
Hampton Downs will however remain on the Australian GT Championship schedule with the venue set to host the final round of the championship from October 13-14.