Daytona 500 starting grid set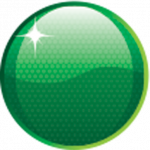 Final practice is over and the starting grid for NASCAR's season-opening Daytona 500 has been set.
Alex Bowman took pole and Denny Hamlin the other front row position as a result of qualifying, while Ryan Blaney and Chase Elliott start behind them having won their respective Duels.
Among those who have been sent to the rear of the grid due to having to revert to spare cars are Clash winner Brad Keselowski and seven-time Cup Series champion Jimmie Johnson.
Keselowski tangled with Jamie McMurray late in Duel 1, while Johnson crashed in both that encounter and the Clash.
Drivers will be issued the command to start their engines by Dale Earnhardt Jnr tomorrow at 0653 AEDT.
Starting Grid: Daytona 500
| | | | | |
| --- | --- | --- | --- | --- |
| Pos | Num | Driver | Make | Team |
| 1 | 88 | Alex Bowman | Chevrolet | Hendrick Motorsports |
| 2 | 11 | Denny Hamlin | Toyota | Joe Gibbs Racing |
| 3 | 12 | Ryan Blaney | Ford | Team Penske |
| 4 | 9 | Chase Elliott | Chevrolet | Hendrick Motorsports |
| 5 | 22 | Joey Logano | Ford | Team Penske |
| 6 | 4 | Kevin Harvick | Ford | Stewart-Haas Racing |
| 7 | 43 | Darrell Wallace Jnr | Chevrolet | Richard Petty Motorsports |
| 8 | 20 | Erik Jones | Toyota | Joe Gibbs Racing |
| 9 | 17 | Ricky Stenhouse Jnr | Ford | Roush Fenway Racing |
| 10 | 14 | Clint Bowyer | Ford | Stewart-Haas Racing |
| 11 | 41 | Kurt Busch | Ford | Stewart-Haas Racing |
| 12 | 18 | Kyle Busch | Toyota | Joe Gibbs Racing |
| 13 | 31 | Ryan Newman | Chevrolet | Richard Childress Racing |
| 14 | 3 | Austin Dillon | Chevrolet | Richard Childress Racing |
| 15 | 38 | David Ragan | Ford | Front Row Motorsports |
| 16 | 21 | Paul Menard | Ford | Wood Brothers Racing |
| 17 | 19 | Daniel Suarez | Toyota | Joe Gibbs Racing |
| 18 | 6 | Trevor Bayne | Ford | Roush Fenway Racing |
| 19 | 1 | Jamie McMurray | Chevrolet | Chip Ganassi Racing |
| 20 | 47 | AJ Allmendinger | Chevrolet | JTG Daugherty Racing |
| 21 | 37 | Chris Buescher | Chevrolet | JTG Daugherty Racing |
| 22 | 34 | Michael McDowell | Ford | Front Row Motorsports |
| 23 | 13 | Ty Dillon | Chevrolet | Germain Racing |
| 24 | 78 | Martin Truex Jnr | Toyota | Furniture Row Racing |
| 25 | 62 | Brendan Gaughan | Chevrolet | Beard Motorsports |
| 26 | 95 | Kasey Kahne | Chevrolet | Leavine Family Racing |
| 27 | 00 | Jeffrey Earnhardt | Chevrolet | StarCom Racing |
| 28 | 7 | Danica Patrick | Chevrolet | Premium Motorsports |
| 29 | 51 | Justin Marks | Chevrolet | Rick Ware Racing |
| 30 | 96 | DJ Kennington | Toyota | Gaunt Brothers Racing |
| 31 | 2 | Brad Keselowski | Ford | Team Penske |
| 32 | 72 | Corey LaJoie | Chevrolet | TriStar Motorsports |
| 33 | 24 | William Byron | Chevrolet | Hendrick Motorsports |
| 34 | 23 | Gray Gaulding | Toyota | BK Racing |
| 35 | 48 | Jimmie Johnson | Chevrolet | Hendrick Motorsports |
| 36 | 32 | Matt DiBenedetto | Ford | Go Fas Racing |
| 37 | 10 | Aric Almirola | Ford | Stewart-Haas Racing |
| 38 | 42 | Kyle Larson | Chevrolet | Chip Ganassi Racing |
| 39 | 92 | David Gilliland | Ford | RBR Enterprises |
| 40 | 66 | Mark Thompson | Ford | Phoenix Air Racing |