Van Gisbergen to make drifting return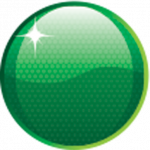 Shane van Gisbergen will make his return to New Zealand drifting in this weekend's Link ECU D1NZ National Drifting Championship round in Tauranga.
Van Gisbergen will drive a V8-powered VK56 Nissan 370Z just a day after cutting laps in Supercars' official pre-season test at Sydney Motorsport Park.
The Red Bull Holden Racing Team driver is also set to compete in two of the other three remaining rounds this season, namely at Timaru on the weekend after the Adelaide 500 and Pukekohe on May 11-12 (between the Barbagallo and Winton Supercars events).
Van Gisbergen last competed in D1NZ in 2014, but faces a new challenge on his return given that this weekend's round will be held on the speedway inside Baypark Stadium.
THE FINAL RACE OF THE 2023 REPCO SUPERCARS CHAMPIONSHIP ON ONE OF THE WORLD'S BEST STREET CIRCUITS. GO ALL IN AT THE VAILO ADELAIDE 500, CLICK HERE TO BUY TICKETS
"I watch every event on the live stream, and seeing the new style of D1NZ on the speedway ovals it's pretty impressive," said the 28-year-old.
"I've always wanted to come back, but now more so than ever now that the events have gone up another level.
"I'm pretty excited, but the first one is going to be tough. The last couple of years have been pretty awesome to watch."
While known for his flamboyance in low-grip conditions, van Gisbergen noted that the different objectives of drifting to circuit racing makes for a somewhat challenging transition.
"It's very hard to hit a line that someone tells you to hit," he explained.
"In Supercars or any other racing, you're finding the line that works, but in drifting you have to do what the judges want.
"That's probably the biggest difference in the actual driving. That takes a while to get used to and probably something I still have to improve a lot on, but that comes with time and doing a few more events."
The Auckland-born driver nevertheless joked that he would not "get confused and start driving around straight."
Van Gisbergen, who focused largely on Supercars last year, has also said that he is eyeing off a return to sportscar racing in Europe this year.
Round 2 of the D1NZ National Drifting Championship takes place on the New Zealand Xtreme Motorsport Series card on February 16-17.