Campbell to race World Endurance Championship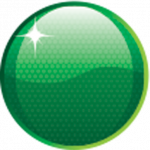 Matt Campbell has been named as one of Dempsey-Proton Racing's drivers in the LMGTE Am class of the 2018/19 FIA World Endurance Championship.
The release of the entry list at the WEC season launch revealed that Campbell is set to drive one of the German outfit's two Porsche 911 RSRs for the 'super season', which includes both the 2018 and 2019 editions of the Le Mans 24 Hours.
The drive comes after the Queenslander was elevated to Porsche Young Professional status for 2018.
He will be joined by fellow Young Professional Matteo Cairoli at Dempsey-Proton, with the Italian the only driver named so far in the sister car.
The news comes off the back of Campbell's drive in the 2018 Liqui-Moly Bathurst 12 Hour, in which he finished fourth outright and second in Pro-Am class with Competition Motorsports.
The 22-year-old has also been confirmed as a starter in a 911 GT3-R in May's Nurburbring 24 Hours.
Also on the WEC entry list are 10 LMP1 cars, headed up by the pair of hybrid Toyotas.
Organisers also confirmed that the 6 Hours of Fuji will move forward a week to avoid a clash with the United States Grand Prix, allowing Fernando Alonso to race at Toyota's home track.
Entry list: 2018/19 FIA World Endurance Championship
| | | | | | | |
| --- | --- | --- | --- | --- | --- | --- |
| Num | Team | Car | Driver | Driver | Driver | Class |
| 1 | Rebellion Racing** | Rebellion R13 – Gibson | André Lotterer (DEU) | TBA | TBA | LMP1 |
| 3 | Rebellion Racing** | Rebellion R13 – Gibson | Thomas Laurent (FRA) | TBA | TBA | LMP1 |
| 4 | Bykolles Racing Team | ENSO CLM P1/01 – Nismo | Oliver Webb (GBR) | TBA | TBA | LMP1 |
| 5 | CEFC TRSM Racing** | Ginetta G60-LT-P1 – Mecachrome | Charles Robertson (GBR) | TBA | TBA | LMP1 |
| 6 | CEFC TRSM Racing** | Ginetta G60-LT-P1 – Mecachrome | Oliver Rowland (GBR) | TBA | TBA | LMP1 |
| 7 | Toyota Gazoo Racing | Toyota TS050 – Hybrid | Mike Conway (GBR) | Kamui Kobayashi (JPN) | Jose Maria Lopez (ARG) | LMP1 |
| 8 | Toyota Gazoo Racing | Toyota TS050 – Hybrid | Sébastien Buemi (CHE) | Kazuki Nakajima (JPN) | Fernando Alonso (ESP) | LMP1 |
| 10 | Dragonspeed* | BR Engineering BR1 – Gibson | Henrik Hedman (SWE) | Ben Hanley (GBR) | Renger Van der Zande (NLD) | LMP1 |
| 11 | SMP Racing** | BR Engineering BR1 – AER | Mikhail Aleshin (RUS) | TBA | TBA | LMP1 |
| 17 | SMP Racing ** | BR Engineering BR1 – AER | Vitaly Petrov (RUS) | TBA | TBA | LMP1 |
| 28 | TDS Racing | Oreca 07 – Gibson | François Perrodo (FRA) | Matthieu Vaxiviere (FRA) | Loïc Duval (FRA) | LMP2 |
| 29 | Racing Team Nederland | Dallara P217 – Gibson | Frits Van Eerd (NLD) | Giedo Van Der Garde (NLD) | Jan Lammers (NLD) | LMP2 |
| 31 | Dragonspeed | Oreca 07 – Gibson | Roberto Gonzalez (MEX) | TBA | TBA | LMP2 |
| 36 | Signatech Alpine Matmut | Alpine A470 – Gibson | Nicolas Lapierre (FRA) | André Negrão (BRA) | Pierre Thiriet (FRA) | LMP2 |
| 37 | Jackie Chan DC Racing** | Oreca 07 – Gibson | Jazeman Jaafar (MYS) | TBA | TBA | LMP2 |
| 38 | Jackie Chan DC Racing** | Oreca 07 – Gibson | Ho-Pin Tung (NLD) | TBA | TBA | LMP2 |
| 50 | Larbre Competition | Ligier JSP217 – Gibson | Erwin Creed (FRA) | Romano Ricci (FRA) | Fernando Rees (CAN) | LMP2 |
| 51 | AF Corse** | Ferrari 488 GTE EVO | Alessandro Pier Guidi (ITA) | James Calado (GBR) | – | LMGTE Pro |
| 66 | Ford Chip Ganassi Team UK | Ford GT | Stefan Mücke (DEU) | Olivier Pla (FRA) | – | LMGTE Pro |
| 67 | Ford Chip Ganassi Team UK | Ford GT | Andy Priaulx (GBR) | Harry Tincknell (GBR) | – | LMGTE Pro |
| 71 | AF Corse** | Ferrari 488 GTE EVO | Davide Rigon (ITA) | Sam Bird (GBR) | – | LMGTE Pro |
| 81 | BMW Team Mtek | BMW M8 GTE | Martin Tomczyk (DEU) | Nicky Catsburg (NLD) | Philipp Eng (AUT) | LMGTE Pro |
| 82 | BMW Team Mtek | BMW M8 GTE | Augusto Farfus (BRA) | Antonio Felix Da Costa (PRT) | Alexander Sims (GBR) | LMGTE Pro |
| 91 | Porsche GT Team | Porsche 911 RSR | Richard Lietz (AUT) | Gianmaria Bruni (ITA) | – | LMGTE Pro |
| 92 | Porsche GT Team | Porsche 911 RSR | Michael Christensen (DNK) | Kevin Estre (FRA) | – | LMGTE Pro |
| 95 | Aston Martin Racing | Aston Martin Vantage AMR | Marco Sørensen (DNK) | Nicki Thiim (DNK) | – | LMGTE Pro |
| 97 | Aston Martin Racing | Aston Martin Vantage AMR | Alexander Lynn (GBR) | Maxime Martin (BEL) | – | LMGTE Pro |
| 54 | Spirit of Race | Ferrari 488 GTE | Thomas Flohr (CHE) | Francesco Castellacci (ITA) | Giancarlo Fisichella (ITA) | LMGTE Am |
| 56 | Team Project 1 | Porsche 911 RSR | Jörg Bergmeister (DEU) | Patrick Lindsey (USA) | Egidio Perfetti (NOR) | LMGTE Am |
| 61 | Clearwater Racing | Ferrari 488 GTE | Weng Sun Mok (MYS) | Keita Sawa (JPN) | Matthew Griffin (IRL) | LMGTE Am |
| 70 | MR Racing | Ferrari 488 GTE | Ishikawa Motoaki (JPN) | Olivier Beretta (MCO) | Edward Cheever (ITA) | LMGTE Am |
| 77 | Dempsey-Proton Racing** | Porsche 911 RSR | Matteo Cairoli (ITA) | TBA | TBA | LMGTE Am |
| 86 | Gulf Racing | Porsche 911 RSR | Michael Wainwright (GBR) | TBA | TBA | LMGTE Am |
| 88 | Dempsey-Proton Racing** | Porsche 911 RSR | Matt Campbell (AUS) | TBA | TBA | LMGTE Am |
| 90 | TF Sport | Aston Martin Vantage | Salih Yoluc (TUR) | Euan Alers-Hankey (IRL) | Charles Eastwood (GBR) | LMGTE Am |
| 98 | Aston Martin Racing | Aston Martin Vantage | Paul Dalla Lana (CAN) | Pedro Lamy (PRT) | Mathias Lauda (AUT) | LMGTE Am |
* Subject to a temporary dispensation as per article 10.9.1 f)
** Entry under article 3.3.3 b)