BJR confirms Jack Smith 2018 Super2 campaign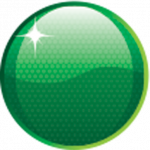 Jack Smith will again line up with Brad Jones Racing in the Dunlop Super2 Series in 2018.
Smith completed his first full season in the second tier of Supercars with BJR last year, alongside his Kumho V8 Touring Car drive with the team which netted the title.
He will be team-mate to fellow incumbent Macauley Jones and newcomer Zane Goddard in Super2, but will run only a partial Kumho V8 campaign.
"2017 was a massive year for the team and I," said Smith.
"Racing in the Super2 Series and the Kumho Series with BJR was a great way of speeding up the Supercar learning process for me.
"We endured our share of highs and lows last year and I've managed to take a positive out of every situation. I'm looking forward to implementing what I've learned into the season ahead."
Smith finished his first full Super2 season 21st in the series, off the back of a single start in 2016 in the Bathurst 250.
"The racing in the Super2 Series, the competition was so tight, it was an eye opener for me," he reflected.
"I hadn't experienced racing that close since go-karts.
"Using the year of experience behind the wheel in both series last year will be crucial in maximizing my results this year.
"I'd really like to achieve some top 10 results this year and I've got all the tools in the shed to achieve that. I'm very excited to be back with Brad Jones Racing again in 2018."
Smith's VF Commodore will again be backed by SCT Logistics.
He, Jones, and Goddard will undertake the team's first test of the year at Winton early next week, with the season-opener at the Adelaide 500 on March 1-4.