Bathurst 6 Hour organisers reveal 60-car field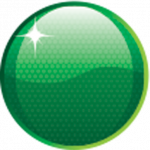 A total of 60 entries have already been taken for Easter's Hi-Tec Oils Bathurst 6 Hour, organisers have revealed.
With entries still open for several weeks, it is not inconceivable that last year's figure of 64 race starters, a record for a major endurance race at Mount Panorama, could be eclipsed in 2018.
The five-dozen cars represent 16 makes, 30 models, and are spread across seven classes.
Cars new to the race include the BMW M3 of former Australian Production Car Champion Beric Lynton, which he tested in November's Challenge Bathurst meeting, and the Class B1 entry of a Series 6 Volkswagen Golf R by Trevor Keene.
The largest class is Class A1 (Extreme Performance Forced Induction), with 20 cars including the Morcom Motorsport Ford Focus RS which came up just short of victory last year in the hands of Nathan Morcom and Chaz Mostert.
With 50 cars having started the first Bathurst 6 Hour in 2016, Event Director James O'Brien puts the growth over the race's short history down to a stable set of regulations.
"The consistency in the event and the regulations is one of the key factors in continuing to draw the support of such a large and diverse competitor base each year," said O'Brien.
"Meanwhile, we are improving and evolving the event each year to improve the product and make it more appealing for both private teams and at the same time, those more commercial entities to be involved in.
"The appeal of this race is that it caters for such a broad range of competitors and that is reflected amongst the broad spectrum of entrants received already for this year."
The Bathurst 6 Hour will be held on the Easter long weekend (March 30-April 1).
Entry list (Provisional, as at February 7)
| | | | |
| --- | --- | --- | --- |
| Class | Entrant | Make | Model |
| A1 | Aaron Tebb | Mitusbishi | Lancer EVO IX RS |
| A1 | Anthony Soole | BMW | M Coupe (1 Series) E82 |
| A1 | Barry Morcom | Ford | Focus RS LZ |
| A1 | Ben Kavich | TBA | TBA |
| A1 | Beric Lynton | BMW | M3 F80 |
| A1 | Dimitri Agathos | Subaru | Impreza WRX Sti V-1 |
| A1 | Dylan Thomas | Mitusbishi | Lancer EVO IX RS |
| A1 | Dylan Thomas | Mitusbishi | Lancer EVO IX RS |
| A1 | Dylan Thomas | Mitusbishi | Lancer EVO X RS |
| A1 | Garry Mennell | BMW | M Coupe (1 Series) E82 |
| A1 | Garth Walden | Mercedes-Benz | A45 AMG |
| A1 | Jeremy Gray | Ford | FGII GT-F |
| A1 | Mark Eddy | Audi | TTRS 8J |
| A1 | Michael King | Mitusbishi | Lancer EVO X RS |
| A1 | Paul Loiacono | Mitusbishi | Lancer EVO X RS |
| A1 | Rob Hay | BMW | M135i Hatch F20 |
| A1 | Rod Salmon | Mercedes-Benz | A45 AMG |
| A1 | Sherrin Racing | BMW | M4 F82 |
| A1 | Simon Hodges | BMW | M135i Hatch F20 |
| A1 | Stephen Thompson | Mitusbishi | Lancer EVO X RS |
| A2 | Cameron Kerr | Holden | VZ-HSV R8 Clubsport |
| A2 | Chris Lillie | Holden | VE-HSV GTS |
| A2 | Daniel Clift | Holden | VZ-HSV R8 Clubsport |
| A2 | Daniel Flanagan | Holden | VY2-HSV GTS |
| A2 | Gordon Wilson | BMW | M3 E92 |
| A2 | Graeme Muir | Holden | VE-HSV GTS |
| A2 | Justin Anthony | Mercedes-Benz | C63 204 |
| A2 | Michael James | Holden | VE-HSV GTS |
| A2 | Steve Hodges | Holden | VY CSV Monaro Mondo GT |
| B1 | Adrian Stefan | BMW | 335i E90 |
| B1 | Bradley Carr | Subaru | Impreza WRX Sti G-2 |
| B1 | Brett McFarland | Subaru | Impreza WRX Sti G-2 |
| B1 | Scott Gore | BMW | 135i E82 |
| B1 | Trevor Keene | Volkswagen | Golf R Series 6 |
| B2 | Garth Walden | Holden | VE SSV-Redline |
| B2 | James Herington | Holden | VE SSV-Redline |
| B2 | Joe Krinelos | Holden | VF SSV-Redline (6.0L) CL |
| C | Blake Aubin | Renault | Megane RS 265 |
| C | Colin Osborne | Renault | Megane RS 265 Trophy R |
| C | Colin Osborne | Renault | Megane RS 265 Trophy R |
| C | Doug Westwood | BMW | M3 E36 3.0L |
| C | Garry Mennell | BMW | 130i E87 |
| C | Keven Stoopman | Subaru | Impreza WRX MY06 |
| C | Peter Lacey | Volkswagen | Scirocco R |
| C | Robert Di Sandro | BMW | M3 E36 3.0L |
| C | Trevor Mirabito | BMW | 130i E87 |
| D | David Baker | Honda | Integra Type R |
| D | David Crowe | Toyota | 86 GT ZN SER |
| D | Gavan Reynolds | Toyota | 86 GTS ZN SER |
| D | Graeme Heath | Toyota | 86 GT ZN SER |
| D | Grant Phillips | Toyota | 86 GTS ZN SER |
| D | Lauren Gray | Toyota | Corolla Sportivo |
| D | Liam McAdam | Toyota | 86 GT ZN SER |
| E | Andrew McMaster | Mazda | 3 SP25 BL Series 1 |
| E | Brianna Wilson | Nissan | Pulsar N15 |
| E | James Goldsbrough | Hyundai | Getz TB |
| E | Michael Hopp | Suzuki | Swift Sport RS416 |
Classes
| | |
| --- | --- |
| A1 | Extreme Performance Forced Induction |
| A2 | Extreme Performance Naturally Aspirated |
| B1 | High Performance Forced Induction |
| B2 | High Performance Naturally Aspirated |
| C | Performance |
| D | Production |
| E | Compact |