Manufacturer increase needed to take B12hr to next level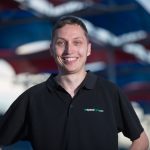 GT3 architect Stephane Ratel believes an increase in manufacturer participation is key for the Liqui-Moly Bathurst 12 Hour to reach the next level.
The Mount Panorama GT race is continuing to grow since adopting GT3 regulations in 2011, having attracted several high profile manufacturer backed entries, while crowd numbers were reportedly three percent up this year.
Now fully entrenched alongside the 24 Hours of Spa as a 'must do' for GT racing's elite teams, Ratel says three is still room for improvement to ensure the Bathurst 12 Hour continues its upward trend.
"I'd like to see more manufacturers," Ratel told Speedcafe.com.
"In Blancpain (GT Series) there are 12 manufacturers and at Bathurst we maybe don't need 12 but we hope to have more makes do the Intercontinental GT Challenge and do Bathurst as part of it."
This year, seven GT3 brands were represented compared to 10 in 2017 with Ferrari, Aston Martin and Nissan notable absentees.
While GT3 grid diversity was less the quality of the entries was arguably better with an influx of European powerhouse teams such as Audi Sport Team WRT (this year's race winners), BMW Team Schnitzer and Strakka Racing Mercedes-AMG.
Ratel is keen to see Mount Panorama attract more brands but believes this will only occur if the Intercontinental GT Challenge (IGTC) has a successful third year.
Bathurst has kicked off the IGTC for the last two years but the series has struggled for momentum with rounds in America (Austin, 2016) and Malaysia (Sepang, 2017) cancelled due to a lack of entries.
This year Ratel is optimistic the series, which includes the Spa 24 Hours (July 26-29), Suzuka 10 Hours (August 24-26) and Laguna Seca 8 Hours (October 26-28), will convince more marques to join.
"It is a shame not to have Nissan, Ferrari and Aston Martin and new GT3 makes like Honda and Lexus," he said.
"I think the growth of the event is related to the growth of the challenge.
"It hasn't been an easy road. In the first year we announced Austin which did not happen and last year we had to cancel Sepang.
"It is not easy but Suzuka joining is a very strong element.
"I hope this year we will have four strong events that will convince manufacturers to join and therefore more cars here at Bathurst.
"The spectators are growing, the hospitality is growing. I love the event and there is no way I would miss it.
"I think the excitement of the Bathurst 12 Hour is right up there, you are glued to it for the entire race. The format is fantastic it is perfect like this.
"I think Supercars is doing a very good job at promoting it. The race has all the ingredients."
While the event continues to become more professional with 12 Pro entries this year, Ratel says the event must not lose sight of its origins and continue to cater for gentlemen drivers.
"We have seen growth in the professional area of the grid and we have to be careful not to lose the Pro-Ams, which are essential for GT racing," he added.
"It is great to be more professional but we need to remember that these events are where they are today because of the non-professional drivers who were there at the beginning.
"We have experienced that in Europe and went too professional as we had 35 Pro cars and we have a measure introduced to limit that.
"In Europe we have limited the number of pro cars to 26, but we are not at this point here at Bathurst yet."