Legendary Ken Smith racing in TRS this weekend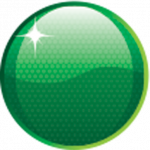 The 76-year-old Ken Smith will compete in this weekend's New Zealand Grand Prix as part of the Castrol Toyota Racing Series finale.
Smith will line up for his 47th New Zealand Grand Prix at Manfeild, having started his first at Pukekohe in 1964 in a 1500cc Lotus 22.
"I can't remember where I came," said Smith.
"It might have been last. I was certainly down the back somewhere."
The veteran last raced in TRS five years ago, and the oldest drivers he will compete against this time around will be 22-year-old New Zealanders Brendon Leitch and Reid Harker.
"I have no expectations of how I will go," said Smith. "I'll just do the best I can do.
"I drive the old cars with one hand at times. You can't do that with paddle shift; you've got to keep your hands on the wheel to change gears."
Smith has three New Zealand Grand Prix wins to his name, the first at Pukekohe in 1976 in a Lola T332 during the Formula 5000 era
He won again in 1990 in a Formula Pacific Swift DB4 at Pukekohe, and then in 2004 in a Van Diemen Stealth Formula Ford at Teretonga.
Smith still regularly races in Formula 5000 and is also a mentor to rising star Liam Lawson, who finished runner-up in last year's CAMS Jayco Australian Formula 4 Championship.
This weekend, Smith will race car #47.
That was the number which the late Bruce McLaren, who won the first New Zealand Grand Prix which Smith competed in, used when he raced in New Zealand.
Round 5 of the Toyota Racing Series takes place on February 8-11.
CLICK HERE to read Speedcafe.com's Where Are They Now? profile of Ken Smith from 2011.