IndyCar to test aeroscreen next week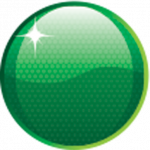 IndyCar will test its aeroscreen concept on track for the first time on the day before its official pre-season test at Phoenix Raceway.
Scott Dixon will drive a Chip Ganassi Honda fitted with the screen during the rookie test day on Thursday February 8, before the entire field tests for the following two days.
The aeroscreen has been in development for more than a year, with IndyCar mainly looking to assess driver's visibility in sunlight, dusk, and under lights at Phoenix.
"This has been a long process, one that's been very methodical and purposeful," said IndyCar President of Competition and Operations Jay Frye.
"We have been striving to create a safety piece that aesthetically looks good and works in all conditions, and this is a test of those things.
Stan Sport is the only way to watch every round of the INDYCAR SERIES. Click here for all the action streaming ad-free, live and on demand.
"Any piece we put on an IndyCar must work for multiple types of venues and different lighting conditions. It has to be versatile."
Formula 1 had considered a similar 'shield' concept before the halo was instead mandated from 2018.
The shield only made one public test, during which time Sebastian Vettel abandoned the process after just one lap as he claimed it made him feel "dizzy".
The halo will also appear on Formula 2's new-generation car this year, Formula E's second-generation racer in 2018/19, and will be optional in the CAMS Jayco Australian Formula 4 Championship from 2019.
The aeroscreen is made of a material called Opticor, which IndyCar claims is stronger than the polycarbonate construction of previous versions.
It is the same material which manufacturer PPG uses to make fighter jet canopies.
The aeroscreen has previously been tested in a wind tunnel and on a simulator.