Formula E releases pictures of second-gen car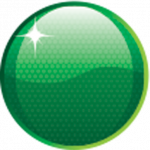 Full images of the second-generation Formula E car which will be raced from next season have been revealed.
The new car represents a major shift from existing single-seater designs, while the most significant technical change is the removal of mid-race car swaps.
Its new look includes a ring of lighting around the FIA-mandated halo cockpit protection device, a huge rear diffuser and LMP1-style coverage of the front wheels.
The front and rear wings are angled more aggressively, with the remaining bodywork featuring different styling than before.
The car was revealed digitally on Tuesday ahead of a physical launched planned for the Geneva Motor Show in March.
Stan Sport is the only way to watch every round of the Formula E. Click here for all the action streaming ad-free, live and on demand.
Spark Racing Technologies won the tender to produce the car, which will be powered by a new McLaren Applied Technologies battery after the Formula 1 team's sister company beat current battery supplier Williams Advanced Engineering to the deal.