Adelaide 500 to host Split Rhythm Supercross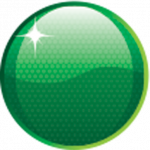 Adelaide 500 organisers have announced the addition of Australia's first Split Rhythm Supercross competition to the entertainment schedule for this year's event.
The New Holland Split Rhythm powered by Monster Energy is a one-minute straight sprint on a 450m purpose-built track.
Competitors will race rider against rider with multiple sessions each day.
Toby Price helped to design the track, though he will not be competing in the event.
"I'm really excited to see another world first come to the Adelaide 500 with the New Holland Split Rhythm event," said Price.
"For me it is always special to see what we're working on come to life and create a unique competitive foreground for the top motorcycle riders from all around the globe battle it out for the top step."
Adelaide 500 General Manager Nathan Cayzer said that the Split Rhythm competition continued the tradition of off-track entertainment at the Supercars season opener.
"The Adelaide 500 offers so much more than just one race. We are constantly looking for new attractions to deliver a premium offering of entertainment for fans and 2018 will be no exception," said Cayzer.
"In previous years we have seen Enduro-X and Super Enduro-X take the event by storm and I am excited announce that in 2018 fans can look forward to another innovative international two-wheeled attraction."
The Adelaide 500 takes place from March 1-4.
Adelaide 500 New Holland Split Rhythm Schedule
Thursday: 3 x 30 minute practice sessions
Friday: 3 x 40 minute competition sessions
Saturday: 3 x 40 minute competition sessions
Sunday: 2 x 40 minute competition sessions
Confirmed riders so far
Jackson Richardson (2016 and 2017 SX2 Australian SuperX Champion)
Todd Waters (2nd MX1 Australian MX, 9th MX1 World Championship)
Brett Metcalfe (2nd 2010 AMA Motorcross 450cc)
Luke Arbon (3rd MX2 2014)