Former Australian GP boss Ron Walker dies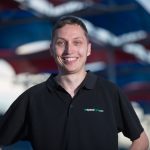 Former Australian Grand Prix chairman Ron Walker has died.
The 78-year-old passed away this afternoon.
Together with then Victorian Premier Jeff Kennett, Walker was instrumental in bringing the Australian Grand Prix to Melbourne from Adelaide in 1996.
Walker retired from the Australian Grand Prix board in 2015, having chaired it for 22 years.
Alongside his role within motorsport, Walker also served as Lord Mayor of Melbourne between 1974 and 1976, and was Chairman of the 2006 Commonwealth Games.
Walker had battled cancer and ill health since being diagnosed with melanoma in 2011.
Australian Grand Prix Corporation chief executive Andrew Westacott has paid tribute to a key figure in making the Albert Park Formula 1 race a world class event.
"He was a father figure, a spiritual leader. He created the Australian Grand Prix Corporation and he saw that grow," Westacott told Speedcafe.com.
"Ron had vision, he had attention to detail and he was loved, admired and respected by so many people in the world of Formula 1.
"The values that Ron stood for and the standards of excellence he stood for were what made our event so good and we live to deliver those things for Ron and for Melbourne, Victoria and Australia. He set the bar very high.
"Ron was a results man and a perfectionist in the right sense. He was able to motivate the team at the Australian Grand Prix and develop an event that is world class.
"He loved his motor racing and it was a real passion. The Australian Grand Prix held a very special place in his heart.
"In the time he was chairman and I was chief executive for six years we would speak every day during the season about ideas and thoughts.
"Ron's passing will be acknowledged by so many people because of the legacy he has left."
It is anticipated that a special tribute to Walker will be made at this year's Australian Grand Prix from March 23-25.
Confederation of Australian Motor Sport president Andrew Papadopoulos hailed Walker as a true visionary.
"Ron was a true visionary and a person everyone had the greatest respect for," said Papadopoulos.
"Working with Ron throughout his time as Chairman of the Australian Grand Prix Corporation was always an honour. For those of us who had the pleasure to meet him, we won't forget the lasting impression he left on us.
"He leaves behind a strong legacy and we'll always be thankful for his contribution to motor sport in particular.
"Ron will always be remembered.
"On behalf of everyone at CAMS, we extend our sympathies to Ron's wife, Barbara, his family and all those who are tonight in mourning."
Tributes from many of the country's leading figures were quick to reach social media, with Prime Ministers past and present paying tribute to the man.
"Australia, Victoria and Melbourne have lost a great son with Ron Walker's passing," tweeted Tony Abbott.
"Ron was a wise and true friend to me as he was to so many Liberal leaders," added Malcolm Turnbull.
"We will not see his like again. Our hearts go out to Barbara and their family at this sad time."
Walker is survived by his wife Barbara and three children.
Speedcafe.com sends its condolences to Walker's family, friends and colleagues at this time.