Tributes flow in for Steve Brabeck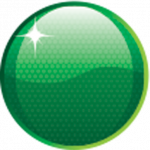 A who's who of national and international motorsport and business has paid tribute to DJR Team Penske co-owner Steve Brabeck who passed away after a long battle with cancer.
Brabeck has been recognised for his integrity, passion and determination in both business and sport.
It was his unwavering loyalty and continued cash contribution to Dick Johnson Racing which kept the organisation alive and placed it in a position for a partnership with international giant Roger Penske in 2014.
An announcement of the funeral details will be made shortly.
THE FINAL RACE OF THE 2023 REPCO SUPERCARS CHAMPIONSHIP ON ONE OF THE WORLD'S BEST STREET CIRCUITS. GO ALL IN AT THE VAILO ADELAIDE 500, CLICK HERE TO BUY TICKETS
Matty Brabeck, son
"He fought an incredible fight and now he is at peace," Matty told Speedcafe.com.
"Despite his ongoing battle he never complained and just got on with things.
"He positively impacted thousands of people and we should celebrate his achievements in his business, sport, family and social lives.
"He loved business, racing, cars and what he taught me on so many levels can never be replaced.
"The amount of visitors he had over the last few days from all facets of his life is testimony to what people thought of him and how much he was respected.
"The main thing I have learned during the last few days is that in life we can't take, take take. If we give, give, give the world will simply give back to you."
Paul Morris, former Supercars driver and Bathurst 1000 winner
"Steve was a big influence in my life," Morris told Speedcafe.com.
"Integrity was the key to his success.
"He was a massive supporter of our sport.
"Knowing you had steve in your corner at race track was a awesome feeling .
"We will race on in honour of his contribution to this World which he has left a better place."
Donny Schatz, international sprintcar star
"Steve was really the last of the good guys," Schatz told Speedcafe.com
"We did stuff with him and Crimsafe in Australia and the US and it was an honour to win a championship straight out of the box with him over here.
"I don't think there is a single word that really sums him up.
"He was mild-mannered and really developed a passion for dirt track racing.
"We would be at Archerfield (Speedway, Brisbane) and he would be there all dirty helping us scrape mud off the cars.
"The next day he would generously host at his house around the pool and was just one of the team."
Scott McLaughlin, DJR Team Penske driver
"Steve was one of those blokes who was quiet, but always lit up a room," McLaughlin told Speedcafe.com.
"He was with us during the Super Touring days in New Zealand so I had a friendship with him before I got to the team (DJR Team Penske).
"The fact that I got to represent his team in Supercars was very cool.
"No matter what was thrown at him he always managed to find a positive and that will always remain inspiring to me.
"It is weird to think he won't be there in the garage with us any more. He will be missed by everyone who knew him."
Peter Bouma – Crimsafe Business Partner
"Steve to me was a mate, mentor, a totally-trusted business partner and just an all around champion person," said Bouma.
"I have great memories of my journey with Steve, which started with a job interview at the Brisbane airport 25 years ago.
"We worked very hard, met some great people and shared some amazing experiences.
"Crimsafe turned out to be the perfect business for Steve with his personality and passion.
"He developed long term relationships with the business' licensee network and he loved the bi-annual conferences we had where he would catch up with people from every facet of the business.
"We had a great team of employees that Steve treated as family as part of his unwavering passion for the business and its people.
"His passion for motorsport started with a couple of stickers on a car at the local speedway and evolved into his commitment to Dick Johnson Racing and the eventual merger with Team Penske.
"The flood of support to his family from the racing community is proof of how much he was respected in the racing industry.
"Steve displayed huge courage through his 24-year battle with cancer – he was tough, very tough.
"Steve made the most of his life and was a very proud man, especially when it came to his sons.
"May he rest in peace, he deserves it."
Derek Tidey, Crimsafe Chief Operating Officer
"Steve Brabeck was a man of great vision and character, who had a charisma and warmth that endeared him into your heart," Tidey told Speedcafe.com.
"Steve has left an indelible mark on the building & construction industry in founding and developing what is now a household brand that nearly every Australian would recognise.
"Today is a very sad day for the Crimsafe network, as we mourn a true inspirational leader.
"It was a privilege working for Steve and alongside of him at Crimsafe. He was a man of strong principles and high expectations, and that's what made him successful."
Dick Johnson, DJR Team Penske co-owner
"Jill and I have known Steve for many years, and he became much more than a business partner, he became a true friend," said Johnson.
"He shared some incredible moments on track with us over the years and we will remember those for a long, long time.
"Our thoughts are with his family, especially his two boys Matt and Ben. He will be missed, greatly."
Roger Penske, DJR Team Penske co-owner
"We first met Steve in 2013 when we started talking to Dick and the team about Supercars," said Penske.
"He was a great guy, a successful businessman and really enjoyed going racing.
"He was there in the tough times for DJR and a terrific partner to us in DJR Team Penske."
Ryan Story, DJR Team Penske co-owner
"Steve was a remarkable man," Story told Speedcafe.com.
"He was the kind of guy who could be generous to a fault though sometimes. It was just in his nature to be giving.
"Motorsport was his passion and DJR needed full-time management to get back on track so while he was going above and beyond to keep the lights on, he was frustrated to the extent that his many other commitments prevented him from spending the time with the team that he wanted to and that it desperately needed, particularly to preserve his generosity of investment.
"I think that's why we worked so well together when I came on the scene, particularly in 2013. "There was never a decision we didn't make in concert. Daily calls and emails, every step of the way we navigated through a tough time together with Dick and through all that we became good mates.
"In 2014 he was quite busy with Crimsafe preparing for the sale, so we saw more of him at the race track than at the race shop, but through all our discussions with Penske his experience and expertise played a major role.
"Steve was also a great musician, a drummer to be precise, and delighted in telling us stories about his time touring with bands and the many famous musos he met along the way. He played alongside bands like Midnight Oil and INXS.
"He was a great personality and could talk to anyone, which is why he is so well-liked and respected in pit lane. All of us at the team will miss him.
"He was such a big part of our group, known to all our staff and their families, and will be sorely missed."
Marcos Ambrose, Supercars and NASCAR star
"Steve's contribution to the motorsport industry has been substantial for many years," Ambrose told Speedcafe.com.
"His effort, energy and commitment was incredible.
"In particular his commitment to the restructure of DJR and getting the team back its glory days can not be overstated.
"I spent time with him on my return to Australia with DJR Team Penske and enjoyed his company. His passion was obvious and he was a major part of the solution."
Roland Dane, Supercars team owner
"Steve was a real friend of Triple Eight's and me personally for the last decade," Dane told Speedcafe.com.
"He was the "real rock" that kept DJR going through the darkest days before Penske arrived – certainly from where we sat.
"If Steve said he'd do something, then you could always take his word for it.
"He was as humble, straight forward and honest a person as I ever met.
"He also just loved motor racing and we should all be grateful to him for the money, time and passion that he invested in the Sport.
"There's a group of ex-DJR personnel here at T8 who all feel, as I do, that the world, and our Sport in particular, is a poorer place without Steve.
Grant Denyer, racer and television personality
"Steve's passing is a tragic loss on so many levels," Denyer told Speedcafe.com.
"He put so much love and support into the industry.
"There is no doubt that he helped me live and achieve my dreams and I will be forever grateful for that.
"Without him I would not have had the chance to drive in a Bathurst 1000 or with Dick Johnson Racing, an organisation we both had a passion for.
"I was so fortunate to carry the Crimsafe brand through that time and at places like the Bathurst 12 Hour.
"He was such a calming influence in such a hectic game.
"What he did for Dick Johnson Racing was nothing short of incredible.
"He made it his personal goal to bring the team back from the brink of ruin to be a championship contender.
"He stepped up when no one else was prepared to, but that was just the nature of the bloke. He was one of the nicest blokes you would want to meet."
Brett 'Crusher' Murray, Speedcafe.com owner
"Steve was an enormous supporter of Speedcafe.com in our establishment years through Crimsafe and was always interested in what we were up to," said Murray.
"We became good personal friends and he always got a buzz hearing about our ongoing success.
"He did so much for so many people that nobody knew about and although he battled his health conditions he just loved being a part of things, although never in the spotlight."
Social media
Many people within the motorsport industry have used social media to pay tribute to Steve Brabeck.
Incredibly sad to hear the news of Steve's passing. One of the nicest guys in pitlane who always had the time to have a chat. My thoughts are with his family, Dick, Jill & all at @DJRTeamPenske. RIP Steve 😞 https://t.co/8Xizit8Zkk

— Will Davison (@will_davison) January 29, 2018
Sad news. Lovely guy. Thoughts with family, friends and @DJRTeamPenske https://t.co/hV57OGo6uH

— Jack Perkins (@jack_perkins) January 29, 2018
I am so sad to hear of the passing of Steve Brabeck overnight. I got to know Steve during 2012 at DJR and we have always stopped for a chat since then. Just a lovey, genuine, kind and generous man. RIP Steve.

— Alex Davison (@alexdavison79) January 29, 2018
We are all very saddened to hear of the passing of Steve Brabeck overnight. A great supporter of motorsport in Australia. Thoughts go out to his family, friends, and @DJRTeamPenske, he'll be missed.

— Walkinshaw Andretti United (@FollowWAU) January 29, 2018
Yesterday a mum lost her son, 2 sons lost their father, & I lost a friend. Yet somehow I feel more sorry for those that didn't get to enjoy the wonder of Steve Brabeck. A truly, genuinely, wonderful human.

— Damien White (@_damien_white_) January 29, 2018
Thoughts go out to @DJRTeamPenske and Steve's family & friends. RIP Steve. https://t.co/x0cADzJ77m

— Brad Jones Racing (@BJRsupercars) January 29, 2018
RIP Steve. You will truely be missed up and down pitlane. https://t.co/9yAnOPCHfw

— Nick Percat (@NickPercat) January 29, 2018
Steve was such a great man and will be dearly missed. Until next time, mate. I'm sure you will continue to ride every lap with us. #VASC pic.twitter.com/YynphJ22ks

— Fabian Coulthard (@FabianCoulthard) January 29, 2018
You brought so much light to a lot of people especially our squad. Glad I could be one of your drivers in 2017 and we will all race hard into the future for you! Very sad, Rest Easy Steve. pic.twitter.com/BmSQYR0RV2

— Scott McLaughlin (@smclaughlin93) January 29, 2018
We are saddened by the passing of Steve Brabeck. A good friend of Triple Eight and a great motor racing supporter – he will be much missed. Condolences to his two sons, Matt and Ben. #VASC

— Red Bull Holden (@redbullholden) January 29, 2018
Memorial service details
Public service:
Church of Christ,
Olsen Ave and Griffith Way,
Southport QLD 4215
Friday February 9 at 1300