DJRTP co-owner Steve Brabeck passes away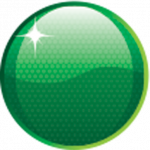 DJR Team Penske shareholder Steve Brabeck has lost a two-decade long battle with cancer, passing away peacefully in a Gold Coast hospital through the night.
Brabeck, who kept Dick Johnson Racing alive with an original investment in 2010 and further commitment in 2013, held a 20 percent share in the current structure.
Brabeck had a passion for cars and motorsport and became involved with teams and young talent at all levels and varied categories of the sport.
He established security company Crimsafe in 1995 and he and his partner Peter Bouma sold it to a private equity company in 2015.
THE FINAL RACE OF THE 2023 REPCO SUPERCARS CHAMPIONSHIP ON ONE OF THE WORLD'S BEST STREET CIRCUITS. GO ALL IN AT THE VAILO ADELAIDE 500, CLICK HERE TO BUY TICKETS
The sale came not long after Brabeck had played an active role in facilitating the new DJR Team Penske partnership.
Brabeck remained part of the Crimsafe management team for six months before 'retiring' from the industry to pursue other interests.
Brabeck's sons Matty, Ben and Brad and mother Pam and other family members were at his bedside through the last few days along with a continual stream of visitors.
"He fought an incredible fight and now he is at peace," said Matty.
"Despite his ongoing battle he never complained and just got on with things. He positively impacted thousands of people and we should celebrate his achievements in his business, sport, family and social lives.
"He loved business, racing, cars and what he taught me on so many levels can never be replaced.
"The amount of visitors he had over the last few days from all facets of his life is testimony to what people thought of him and how much he was respected.
"The main thing I have learned during the last few days is that in life we can't take, take, take. If we give, give, give the world will simply give back to you."
Brabeck was an early supporter of Speedcafe.com and Crimsafe was a Platinum Partner of the site before being sold, according to Speedcafe.com founder, Brett 'Crusher' Murray.
"Steve was an enormous supporter of Speedcafe.com in our establishment years through Crimsafe and was always interested in what we were up to," said Murray.
"We became good personal friends and he always got a buzz hearing about our ongoing success.
"He did so much for so many people that nobody knew about and although he battled his health conditions he just loved being a part of things, although never in the spotlight."
It has not been disclosed how Brabeck's passing will affect the DJR Team Penske ownership structure.
An announcement on funeral arrangements will be made shortly.
Speedcafe.com offers our condolences to Steve's mother Pam and sons Matty, Ben and Brad.
Memorial service details
Public service:
Church of Christ,
Olsen Ave and Griffith Way,
Southport QLD 4215
Friday February 9 at 1300