Pedrosa fastest on Day 1 of Sepang MotoGP test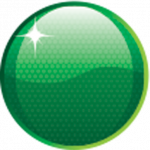 Dani Pedrosa has finished the year's opening day of official MotoGP testing fastest thanks to a late flyer at Sepang.
Pedrosa pulled out a 1:59.427s on his Repsol Honda to be more than 0.3s faster than the Ducati Team's Andrea Dovizioso.
Both spent two separate spells at the top of the timesheets after the track dried out, as did Valentino Rossi.
However, Rossi (Movistar Yamaha) was ultimately relegated to sixth in the latter minutes, behind Jorge Lorenzo (Ducati Team), Danilo Petrucci (Pramac Ducati), and Jack Miller (Pramac Ducati).
Defending world champion Marc Marquez (Repsol Honda) was seventh-fastest.
Johann Zarco was fastest early on, when the track was wet for a number of hours after earlier rain, while his best slick tyre time put the Tech3 Yamaha rider eight-fastest.
Cal Crutchlow (LCR Honda) and the lead Red Bull KTM rider Pol Espargaro rounded out the top 10.
The three-day test continues tomorrow.
Pre-season testing: Sepang: Day 1
| | | | | | | | |
| --- | --- | --- | --- | --- | --- | --- | --- |
| Pos | Num | Rider | Nat | Team | Bike | Time | Gap 1st/prev |
| 1 | 26 | Dani PEDROSA | ESP | Repsol Honda Team | Honda | 1:59.427 | |
| 2 | 04 | Andrea DOVIZIOSO | ITA | Ducati Team | Ducati | 1:59.770 | 0.343/0.343 |
| 3 | 99 | Jorge LORENZO | ESP | Ducati Team | Ducati | 1:59.802 | 0.375/0.032 |
| 4 | 9 | Danilo PETRUCCI | ITA | Alma Pramac Racing | Ducati | 2:00.123 | 0.696/0.321 |
| 5 | 43 | Jack MILLER | AUS | Alma Pramac Racing | Ducati | 2:00.178 | 0.751/0.055 |
| 6 | 46 | Valentino ROSSI | ITA | Movistar Yamaha MotoGP | Yamaha | 2:00.233 | 0.806/0.055 |
| 7 | 93 | Marc MARQUEZ | ESP | Repsol Honda Team | Honda | 2:00.290 | 0.863/0.057 |
| 8 | 5 | Johann ZARCO | FRA | Monster Yamaha Tech 3 | Yamaha | 2:00.421 | 0.994/0.131 |
| 9 | 35 | Cal CRUTCHLOW | GBR | LCR Honda CASTROL | Honda | 2:00.522 | 1.095/0.101 |
| 10 | 44 | Pol ESPARGARO | ESP | Red Bull KTM Factory Racing | KTM | 2:00.568 | 1.141/0.046 |
| 11 | 42 | Alex RINS | ESP | Team SUZUKI ECSTAR | Suzuki | 2:00.627 | 1.200/0.059 |
| 12 | 30 | Takaaki NAKAGAMI | JPN | LCR Honda IDEMITSU | Honda | 2:00.664 | 1.237/0.037 |
| 13 | 25 | Maverick VIÑALES | ESP | Movistar Yamaha MotoGP | Yamaha | 2:00.714 | 1.287/0.050 |
| 14 | 41 | Aleix ESPARGARO | ESP | Aprilia Racing Team Gresini | Aprilia | 2:00.866 | 1.439/0.152 |
| 15 | 53 | Tito RABAT | ESP | Reale Avintia Racing | Ducati | 2:00.912 | 1.485/0.046 |
| 16 | 29 | Andrea IANNONE | ITA | Team SUZUKI ECSTAR | Suzuki | 2:01.027 | 1.600/0.115 |
| 17 | 38 | Bradley SMITH | GBR | Red Bull KTM Factory Racing | KTM | 2:01.099 | 1.672/0.072 |
| 18 | 21 | Franco MORBIDELLI | ITA | EG 0,0 Marc VDS | Honda | 2:01.161 | 1.734/0.062 |
| 19 | 19 | Alvaro BAUTISTA | ESP | Angel Nieto Team | Ducati | 2:01.728 | 2.301/0.567 |
| 20 | 50 | Sylvain GUINTOLI | FRA | Suzuki Test Team | Suzuki | 2:01.864 | 2.437/0.136 |
| 21 | 45 | Scott REDDING | GBR | Aprilia Racing Team Gresini | Aprilia | 2:01.962 | 2.535/0.098 |
| 22 | 33 | Yamaha TEST 3 | JPN | Yamaha Test Team | Yamaha | 2:02.044 | 2.617/0.082 |
| 23 | 68 | Yonny HERNANDEZ | COL | Monster Yamaha Tech 3 | Yamaha | 2:02.053 | 2.626/0.009 |
| 24 | 17 | Karel ABRAHAM | CZE | Angel Nieto Team | Ducati | 2:02.088 | 2.661/0.035 |
| 25 | 32 | Yamaha TEST 2 | JPN | Yamaha Test Team | Yamaha | 2:02.527 | 3.100/0.439 |
| 26 | 10 | Xavier SIMEON | BEL | Reale Avintia Racing | Ducati | 2:02.946 | 3.519/0.419 |
| 27 | 12 | Tom LUTHI | SWI | EG 0,0 Marc VDS | Honda | 2:03.732 | 4.305/0.786 |
| 28 | 31 | Yamaha TEST 1 | JPN | Yamaha Test Team | Yamaha | 2:03.786 | 4.359/0.054 |
| 29 | 51 | Michele PIRRO | ITA | Ducati Test team | Ducati | 2:04.767 | 5.340/0.981 |
| 30 | 36 | Mika KALLIO | FIN | KTM Test Team | KTM | 2:05.932 | 6.505/1.165 |