Hamilton names three strongest F1 rivals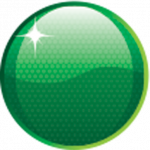 Lewis Hamilton has revealed the three drivers he considers the strongest on the current Formula 1 grid ahead of the new season.
The 2017 world champion, his fourth F1 title, named Fernando Alonso, Sebastian Vettel, and Max Verstappen when asked which of those three he would most have to watch if Mercedes, Ferrari, McLaren and Red Bull all produced cars of a similar level of competitiveness
"We're the four strongest drivers," Hamilton explained.
"I really hope we are all in the fight next year. It would be friggin' amazing."
Hamilton enjoyed wheel-to-wheel battles with all three at various points in 2017, allowing him to build a portfolio of knowledge on how to handle each of them.
"You look at them all slightly differently," added Hamilton, who said it was possible to measure the differences between all four drivers in "millimetres".
"They all have different characteristics. Sebastian, for example, from this year, you could say: 'Give more space' – not in a negative way.
"Max takes a lot of risks. Also, you have to give [him] more space, but he is more inexperienced than the other guys.
"Fernando – toughest driver there is, so you have to keep that utmost respect for each other, but you've really got to play your cards right to utilise the racecraft.
"His racecraft is mighty, but Max's racecraft is very impressive [too]."
Hamilton suggested Verstappen would become an even bigger threat once he builds more experience, having only raced in F1 for three seasons.
"He's doing wonderful things, but he is going to grow so much over the next 10 years," Hamilton said.
"I don't think it will a problem, it'll just be freaking tough [to beat him].
"Wouldn't that be a fight? Even I'd pay to see that."