Force India, Sauber drop EU complaint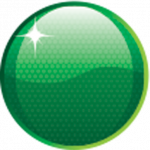 Force India and Sauber have withdrawn the complaint they made to the European Union Competitions Commission over Formula 1's governance and payment structure.
The two teams lodged an official complaint with the Commission in September 2015, citing the division of revenues and drawing up of rules as "unfair and unlawful".
Ferrari, Red Bull Racing, Mercedes, McLaren, and Williams currently receive favourable financial payments from F1 in addition to the evenly-distributed funds earned from the constructors' championship.
The pursuit from Force India and Sauber was taken on by a newly-created department within the Commission in April 2016 and though the case remained open it was progressing slowly through the system.
Since then, F1 has been taken over by a new commercial rights holder, with Liberty Media succeeding CVC and throughout 2017, Liberty's first season in charge, there was significant talk about creating a fairer playing field.
In a joint release, the two teams confirmed they had therefore "decided to withdraw the complaint we lodged with the European Commission in 2015 on the subject of anti-competitive practices in the sport of Formula 1."
It continued, "We have been greatly encouraged by the dialogue that has been introduced following the appointment of Chase Carey as executive chairman and CEO of the Formula 1 commercial rights holder and his new management team.
"Their approach has brought a new culture of transparency to the sport and illustrates willingness to debate fundamental issues such as the distribution of the prize fund monies, cost control and engine regulations.
"We are encouraged and reassured by the even-handed and fair negotiating approach taken by the new management of Formula 1 to all the teams and their issues.
"While the concerns leading to the compliant were fully justified, we believe this new approach provides the necessary degree of assurance that our concerns will be looked at objectively, and we prefer to resolve the issues facing the sport through dialogue rather than a legal dispute.
"We want to support this transformational process in Formula 1 and thus have resolved to withdraw our complaint with immediate effect."