Young karting champ joins Toyota 86 series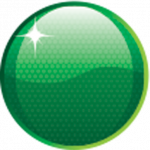 Broc Feeney is set to become one of the youngest drivers in the Toyota 86 Racing Series when he takes over a series-winning car this year.
Feeney, a 15-year-old who won last year's national KA2 title, will drive the same 86 which Will Brown took to the title in the inaugural 2016 season.
The Gold Coaster also became the first Australian to make the podium in the ROK Cup International Final last year, one of a number of overseas events he contested late last year.
The drive will represent Feeney's circuit racing debut.
"The Toyota 86 Racing Series is one of the most competitive and cost-effective categories of racing in Australia and I'm excited that I have this opportunity to join the Series and use it as a platform for my career in the sport," he said.
"We had a sensational 2017 which saw me earn the opportunity to race internationally in karts and be right up the front at the ROK International Final and the Vegas Supernats.
"April can't come quick enough."
Feeney's 86 will be run by his father's Paul Feeney Group, which is the Australian importer of Vortex Karting engines.
He will also continue in the Australian Kart Championship, stepping up to the KA1 class.
The AKC opens at Monarto, South Australia on February 23-25, while Round 1 of Toyota 86 supports the WD-40 Phillip Island 500 on April 20-22.