Whincup may race overseas after Supercars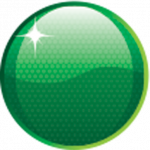 Jamie Whincup is entertaining the possibility of GT racing in Europe or the United States, but only after his time as a full-time Supercars driver is over.
Whincup, who has maintained a relatively strict Supercars focus since his title-winning Formula Ford season in 2002, made his GT3 debut in last year's Liqui-Moly Bathurst 12 Hour.
The four-time Bathurst 1000 winner bagged another major title at Mount Panorama in the Maranello Motorsport Ferrari, which he shared with Triple Eight team-mate Craig Lowndes and Finnish factory driver Toni Vilander.
For this year, he had signed up to drive a Mercedes-AMG GT3 with US-based Australian Kenny Habul and former IndyCar driver Tristan Vautier in the Pro-Am class.
THE FINAL RACE OF THE 2023 REPCO SUPERCARS CHAMPIONSHIP ON ONE OF THE WORLD'S BEST STREET CIRCUITS. GO ALL IN AT THE VAILO ADELAIDE 500, CLICK HERE TO BUY TICKETS
The Scott Taylor Motorsport-run entry has since been upgraded to the Pro class with the addition of Raffaele Marciello, along with factory support from Mercedes-AMG.
"I'll say no," Whincup told Speedcafe.com when asked of the chance of racing overseas.
"With my life with Supercars and the other business aspects outside of Supercars, I'm pretty tapped out time-wise.
"I'm a little bit deprived of family and friend time so I don't want to get that out of balance, and more racing would certainly get that out of balance at this stage.
"Like always, I'm committed to the Supercar thing, I'll give that absolutely a hundred percent, and also life outside of motorsport.
"But the day that I'm not full-time in the Supercar category, no doubt that I'll be interested in doing some overseas racing."
The 34-year-old recently announced a one-year contract extension which will take him until at least the end of 2019 in the Virgin Australia Supercars Championship.
That news came shortly after Whincup told Speedcafe.com's Up Front With Foges that he intended to stay for "another one or two years" beyond his current term, which was set to expire this season.
He has now reiterated that he will not overstay his time as a front-runner in Supercars, which would provide a window to join the GT scene on a more regular basis.
"I think I won't go too long in Supercars," explained Whincup.
"I'll certainly finish while I'm still competitive, so no doubt I'll still be able to drive GT cars competitively, so (I) look forward to trying to tick those things off the box later in life."
The defending Supercars champion enjoyed his first drive in the Mercedes-AMG earlier this week at Queensland Raceway, allowing him to get his eye in again after nearly 12 months away from a GT3-spec car.
The day was a contrast to his interrupted preparation last year, when mechanical problems halted Maranello Motorsport's first pre-Bathurst test.
"I got a great opportunity to get some laps in the GT3 before the 12 Hour," he recounted.
"I've done very limited GT racing so I can only compare it to the Ferrari but the car felt fantastic, really nicely balanced; the car ran faultlessly.
"Scotty Taylor puts on a good show, so the car ran faultlessly for the 30 to 40 laps that I did, and it was great to get used to traction control and ABS all over again."
He will take to the track again in the SunEnergy1-backed Mercedes-AMG GT3 at the Bathurst 12 Hour on February 2-4.