Sauber wary of ridicule over F1 cost cap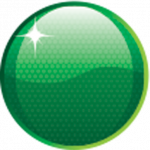 Sauber team boss Frederic Vasseur is wary that the introduction of a cost cap into Formula 1 would be difficult to police and leave the sport open to ridicule.
One of the poorest teams on the grid, Sauber stands as one of the biggest beneficiaries should a cost cap be introduced, but Vasseur remains unconvinced.
"If we have the same money as the top teams we will close the gap," Vasseur told Autosport.
"But I don't know if we have to do that by regulations – like with some standard parts.
"Then the biggest teams will be able to spend the same as now, but only for marginal gains.
"We could go with financial monitoring, but I am a bit scared about this.
"On paper it could work but then you have to see how we are able to monitor it during the season to avoid being in a situation that we have in the news or on websites that Ferrari or Mercedes spent €10 more than is allowed.
"Something like that, for the show and the image of F1, would be a worst case scenario, because at this stage – for the fans – the bad side of F1 is that it has become a matter of budgets.
"And if we are only talking about budgets, it would be a nightmare."
Vasseur thinks that some form of cost control is essential, but he believes the best way forward would be through limiting opportunities for bigger teams to find performance through extra spending.
"If you want to have a cost cap at $150million, then it will not affect Force India, it will not affect us, and it will not affect a majority of the teams," he said.
"If you exclude the drivers and marketing, it will be just for the top three teams.
"The best way would be to do it through regulation: limiting the necessary budget.
"Mercedes will always be able to spend much more than us, which is fine, but at least you have to give the opportunity for the small teams to be in a position to fight for podiums.
"If you want a good teaser at the start of the race, then it is that [Esteban] Ocon or [Sergio] Perez could be on a podium at every race if they do a good job.
"At the moment you have two Mercedes, two Ferrari and two Red Bull, and that is a bit boring."