Price: Dakar podium a 'dream come true'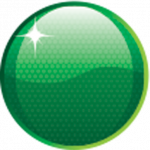 Toby Price has described finishing on the Dakar podium as a "dream come true" after beating the odds to even make the start of the rally.
Price won two stages and finished third overall in his comeback from a shocking broken leg in last year's edition, remaining an outside chance to win again until the final stage.
His team-mate Matthias Walkner ultimately became the first Austrian to win the Dakar, fittingly doing so on a factory KTM.
Walkner cruised to a nearly 17-minute win over Honda rider Kevin Benavides, with Price just over six minutes further back.
The New South Welshman has now recorded finishes of third, first, and third again in his four attempts so far.
"Three podiums is really amazing," said Price.
"After the year I had, it's a dream come true, for sure.
"It was rough, but with 12 months under our belt we'll be ready to go for the next one.
"I didn't even expect this finish. A lot of people didn't even expect me to be at the start line.
"I knew I'd be at the start line, but I didn't know what shape I would be in."
Having had to give up on defending his Bikes title in the Tatts Finke Desert Race in June 2017, Price entered one of the world's most gruelling contests with far from ideal preparation.
"Twelve weeks ago it was looking pretty grim and six weeks ago I started training and riding," he recalled. "It's a steep curve again.
"I seem to enjoy these steep curves to try and get back to where I need to be. It's never any fun, but we're really happy to be here and get a third place.
"To have 12 months off and not do any road books, navigation, or any races at all and then come straight back into the biggest race of the year…
"This is the fourth one I've started and this has been the toughest one of the lot.
"The new bike, the Red Bull KTM that they've come up with, is an amazing bit of equipment and I think that's what has made the job a little bit easier for me.
"I've got the beach body now to head back home to Australia and lie on the beach for two weeks solid, but then we'll get back to training, hook in and come back.
"Hopefully it will be bigger and better things next year."
Approximately 55 percent of competitors in this year's Dakar made the finish line in Córdoba, among them all three Australians.
Yamaha factory man Rodney Faggotter was classified 16th overall in the Bikes, his second finish in four attempts having come home 14th in 2013.
Debutant Scott Britnell finished 61st on the privately-entered Grit Adventures KTM.
CLICK HERE for highlights of Stage 14.