Dakar: Walkner wins Bikes, Sainz wins Cars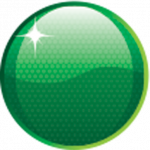 Matthias Walkner has done enough on the final day to win the Bikes division of the 2018 Dakar Rally, with Toby Price third overall.
Walkner (KTM Official, Austrian) started the 120km special stage around Córdoba, Argentina with a lead of over 20 minutes in the general classification, and gave up only 5:38s to nearest rival Kevin Benavides (Honda Team, Argentinean).
Benavides, in fact, bagged his first stage win of the rally, 54 seconds ahead of Price (KTM Official, Australian) in second position.
With both of those men having identified second position as still a realistic contest heading into Stage 14, Benavides pushed hard from the outside.
He led by 13 seconds at the first waypoint, 48 seconds at the second, then put another six seconds on Price by the finish line.
Walkner, on the other hand, was eighth-fastest on the day as continued to cruise to his first ever Dakar title and KTM's 17th straight.
"It's really, really amazing. I was never thinking that I really could win," said the 2017 runner-up.
"The goal was to stay on the podium, but it was so close this year and Day 10 was a key day," Walkner continued, in reference to several contenders' navigational errors on that stage.
"Maybe luck was on my side this time, but it's really a dream come true.
"In 2016 after my bad injury, that changed a lot for me. It's so cool to be back here."
The top six in the general classification were unchanged from Stage 13 to Stage 14, with Antoine Meo (KTM Official, French) fourth, Gerard Farres Guell (Himoinsa KTM, Spanish) fifth, and Johnny Aubert (GasGas, French) sixth.
Australia's other two representatives in the 2018 edition both made it to the end of the 15-day marathon which began in Lima, Peru, back on January 6 (local time).
Rodney Faggotter (Yamaha Official, Australian) held on to 16th position overall (+3:58:16s) and Dakar rookie Scott Britnell (Grit KTM, Australian) 61st (+23:01:49s).
Cars
Carlos Sainz achieved his second Dakar victory and sent Peugeot out on a high note with the factory team's third straight win in its final attempt for the foreseeable future.
Sainz (Team Peugeot, Spanish) was ninth-fastest on the final stage to win the rally overall by 43:40s from Toyota team-mates Nasser Al-Attiyah (Toyota Gazoo, Qatari) and Giniel de Villiers (Toyota Gazoo, South African).
"I'm so, so happy," said Sainz.
"After four years when we joined forces with Peugeot to make a dual-drive winning car, we managed to do it.
"They've already won two times, but I think I deserved this victory because we have put lot of effort into this car.
"I had ups and downs, but I always tried my best. Especially this rally, it has been so, so hard.
"At the beginning I said we'll take it a little bit easier, but Peugeot said we'd have to go flat out.
"I raced a couple of days and pushed really hard, but then the race was a case of not making mistakes.
"I don't know if I'll be back next year. Now I have to enjoy this victory, go back home, speak with my wife, with my family and then we will see.
"Also, Peugeot won't be here next year so we will see."
The final stage ended up being a four-way contest which eventually finished with de Villiers winning from Stephane Peterhansel (Team Peugeot, French), Al-Attiyah, and Lucio Alvarez (Overdrive Toyota, Argentinean).
Peterhansel's time meant that the 13-time Dakar winner couldn't make up the positions he lost with a crash into a tree on the preceding stage.
Other divisions
Eduard Nikolaev (Kamaz-Master, Russian) won the Trucks title for the second time in a row, and Kamaz' 14th in the last 18.
Quads went the way of a dominant Ignacio Casale (Casale Yamaha, Chilean) and SxS to Reinaldo Varela (South Can-Am, Brazilian).
General classification: Bikes
| | | | | | |
| --- | --- | --- | --- | --- | --- |
| Pos | Num | Rider | Nat | Brand | Time/Gap |
| 1 | 2 | Matthias WALKNER | AUT | KTM | 43:06:01 |
| 2 | 47 | Kevin BENAVIDES | ARG | Honda | +0:16:53 |
| 3 | 8 | Toby PRICE | AUS | KTM | +0:23:01 |
| 4 | 19 | Antoine MEO | FRA | KTM | +0:47:28 |
| 5 | 3 | Gerard FARRES GUELL | ESP | KTM | +1:01:04 |
| 6 | 40 | Johnny AUBERT | FRA | GasGas | +1:53:53 |
| 7 | 61 | Oriol MENA | ESP | Hero | +2:22:52 |
| 8 | 10 | Pablo QUINTANILLA | CHI | Husqvarna | +2:24:05 |
| 9 | 29 | Daniel OLIVERAS CARRERAS | ESP | KTM | +2:37:20 |
| 10 | 68 | Jose Ignacio CORNEJO FLORIMO | CHI | Honda | +2:42:36 |
| 16 | 44 | Rodney FAGGOTTER | AUS | Yamaha | +3:58:16 |
| 61 | 97 | Scott BRITNELL | AUS | KTM | +23:01:49 |
General classification: Cars
| | | | | | |
| --- | --- | --- | --- | --- | --- |
| Pos | Num | Driver | Nat | Brand | Time/Gap |
| 1 | 303 | Carlos SAINZ | ESP | Peugeot | 49:16:18 |
| 2 | 301 | Nasser AL-ATTIYAH | QAT | Toyota | +0:43:40 |
| 3 | 304 | Giniel DE VILLIERS | RSA | Toyota | +1:16:41 |
| 4 | 300 | Stephane PETERHANSEL | FRA | Peugeot | +1:25:29 |
| 5 | 312 | Jakub PRZYGONSKI | POL | Mini | +2:45:24 |
| 6 | 319 | Sheikh Khalid AL QASSIMI | UAE | Peugeot | +4:20:58 |
| 7 | 311 | Martin PROKOP | CZE | Ford | +7:20:49 |
| 8 | 334 | Peter VAN MERKSTEIJN | NED | Toyota | +7:41:28 |
| 9 | 331 | Sebastian HALPERN | ARG | Toyota | +9:08:10 |
| 10 | 318 | Lucio ALVAREZ | ARG | Toyota | +9:18:46 |