Ricciardo happy with Red Bull support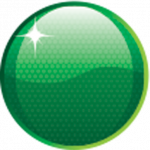 Daniel Ricciardo is satisfied that he has a level of support equal to that of team-mate Max Verstappen despite comments from Red Bull Racing boss Christian Horner.
Prior to Verstappen's re-signing, until the end of 2020, Horner had encouraged the Dutchman to stay and have RBR "build a team around (him)."
The 20-year-old also received an upgraded Renault engine earlier than Ricciardo in the latter part of the season.
Ricciardo, off contract at the end of this year, revealed that Horner has since clarified his remarks.
"That is not what you want to hear," Ricciardo told Autosport about the comments.
"I didn't see it in the press but afterwards I found out about Christian's comment.
"It was because he actually came up to me and cleared it up.
"He said 'look, if you've seen the comments, it's not out of context but I didn't want it to come across that way'.
"He said 'please I don't want you to think anything like that. We're fighting for both of you'.
"Max got the updated engine in the last few races, that was the only thing that has ever been different.
"But I don't have any concern with it. If I did, I would have spoken up about it already."
Asked if he felt he would have everything around him to win the 2018 title if RBR built a quick enough car, Ricciardo replied, "I do. That's 100% honest."
The West Australian said he accepted the explanation provided by Horner and is focused on doing the best job he can regardless of Verstappen.
"Even if the engine is a tenth quicker, the person in me says I've just got to drive two tenths better," he said.
"If I'm good enough, I'll beat him anyway! I'm confident.
"I acknowledge that I have to be perfect more often than not if I want to stay in front.
"My Sundays (in 2017) were as good as they've ever been for the most part. The racer in me is very confident and determined."
Ricciardo has said he will take time to make a decision on his future, with potential seats on offer at Mercedes and Ferrari in 2019.
Horner accepted that position, and made clear RBR wants to keep Ricciardo for the long term as well as Verstappen.