Cosworth considering Aston F1 engine alliance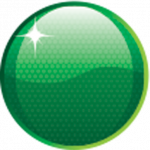 Cosworth says that it is considering forming a partnership with Aston Martin in order to re-enter Formula 1 as an engine supplier.
Aston Martin has shown serious interest in F1 in light of the talks taking place on the championship's 2021 engine regulations.
It has become Red Bull Racing's title sponsor and could produce the team's powerplants in the future.
Aston says it has entered discussions with potential partners about developing an engine to the future regulations, and Cosworth powertrains boss Bruce Wood made clear his firm would like to collaborate with them.
"We would like to work with that partnership," Wood told Autosport.
"We've done a lot of work with Aston for many years, we're working very closely with Red Bull and the team for the Valkyrie (hypercar), so there's a certain logic to it.
"Aston have been very clear that they want to be doing something more than just badging someone else's engine.
"They also don't aspire to designing it all themselves, so there's a natural fit there and certainly that's where some of those discussions are happening.
"Aston and Red Bull have a very strong relationship, so there's definitely a desire to do something together there."
Cosworth was behind Ford's multiple-championship-winning F1 engines and was last on the grid as Marussia's supplier in 2013.
Wood said partnering with other interested parties, such as Aston and Ilmor, was a more "realistic" proposition for an F1 return than a Cosworth solo project.
"Obviously Cosworth is completely independent and we need to be profitable as our number one tenant," Wood added.
"It isn't like when we were owned by Ford as a cost centre to put Jaguar on the F1 grid. Anything has to be profitable and certainly that is easier to do if you're sharing those costs with someone else.
"As companies, we've all grown up competing with one another in many respects, but I think we all recognise it's probably in everyone's interests and probably no single individual is going to be able to do it on their own."
With F1 still finalising details of the 2021 rules, Wood says it is unlikely an independent engine would be ready until '22 at the earliest.
"We would have to take on a lot of additional staff and there would be infrastructure that we'd need to increase and that in itself is a year's work, so the reality is 2021 could become 2022," Wood explained.
"It might not be what everyone wanted, but it's still better than not having the discussions at all.
"Our view is it would be a huge investment for whoever was going to do it and it probably isn't realistic to get everything in place for 2021.
"But that doesn't make us think we should forget it. It just makes us think about how 2022 would work."
Aston Martin has yet to respond to a request for comment on Cosworth's proposition.