Stage 12 of Dakar cancelled for Bikes, Quads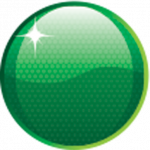 Toby Price's hopes of a Dakar comeback have been hit by the cancellation of Stage 12 for Bikes and Quads.
The day's running between Fiambalá/Chilecito to San Juan was called off for the two divisions due to unfavourable weather forecasts.
"Following the study of the safety conditions for bikes and quads race tomorrow, despite a first modification of the stage announced this afternoon, having consulted the competitors grouped at Fiambala's marathon bivouac, the Race Direction has taken the decision to cancel the 12th special stage for bikes and quads," read a statement from Dakar organisers.
Stage 9 was cancelled altogether due to heavy rain.
Price closed from 50:18s to 39:17s behind Bikes leader Matthias Walkner by winning Stage 11, moving up to third in the general classification, but now has only two stages to make up the remaining margin.
Cars and Trucks will tackle the stage as previously scheduled.