Pundit says Kubica had enough chances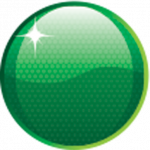 Former Formula 1 driver turned pundit Karun Chandhok believes Robert Kubica was given enough opportunities to show he was capable of making a competitive return to the series in 2018.
Earlier this week, Kubica was named as Williams' reserve driver, losing out on a race seat to Sergey Sirotkin.
It followed a number of tests, including outings in a Renault before Williams allowed him to test its 2014 car.
The Polish driver then took part at the end of season tyre test at Abu Dhabi in the team's 2017 car where he went head-to-head with Sirotkin.
After analysing the data, Williams decided against signing Kubica alongside Lance Stroll for the 2018 campaign.
Ex-F1 driver Chandhok said it was "a shame" he did not get the race seat but felt he had an adequate chance to prove his credentials.
"It's a shame for him, but I think they gave him plenty of opportunities to really prove that he deserves a seat in a meritocratic way," said Chandhok, who was speaking during a live podcast recording at Autosport International.
"I can't think of many other drivers who have had this many opportunities with two teams to test and prove themselves capable of having a race seat.
"I don't think you can say he hasn't had a fair chance to be evaluated.
"I know Robert quite well. We've been friends since we raced together in World Series in 2005 and he's a great lad and at his peak before his accident he was utterly brilliant.
"But the reality is teams can't hire drivers based on the past, they have to hire drivers based on their circumstances and their performance today.
"It's a shame for the sport and for Robert obviously that it's not worked out."
Former Jordan technical director Gary Anderson believes Kubica's financial situation played a bigger part in him being overlooked.
"I think it's more down to the bank balance that he's missing out at the end of the day," he said.
"I believe in his talent. I don't think you can actually just jump into a Renault F1 car or a Williams F1 car for a one-day test as such and just drive the wheels off it.
"I think [if] the long-run pace was there, you know the one-lap pace will come because you just need to have confidence in the car around you.
"Unfortunately I think he's losing out because of bank balance – he's not able to come up with the money that's required."